Cloud computing has been in development for more than ten years. Although more and more people are beginning to understand cloud computing and various companies are also embracing the cloud, personally, they have not made good use of the products brought about by the development of cloud computing technology. On the one hand, there is a lack of publicity for cloud servers suitable for personal sites. On the other hand, many people don't know what cloud servers can do and how to use them.
In this article, we will introduce how to quickly build a personal site using WordPress through the XRCLOUD cloud server. The low-configuration series provided by XRCLOUD is very suitable for personal cloud servers. According to this tutorial, users can use XRCLOUD's cloud server to complete self-help website construction, build a blog site of their own, or send their own resumes. Upload, make your own electronic resume, and show it to the interviewer during the interview, which can add a lot of points.
What is WordPress
WordPress is a free and open-source content management system written in PHP and paired with a MySQL or MariaDB database. In this article, we will use the XRCLOUD cloud server to set up WordPress.
9 steps to quickly build a WordPress site
There are a lot of companies that provide cloud services. So, choose the one that fits you the best. We will use the XRCLOUD cloud server to set up WordPress.
1. First open the official website of XRCLOUD: www.xrcloud.net
2. Log in to your personal account, if you don't have an account, you can click Register to register your own account.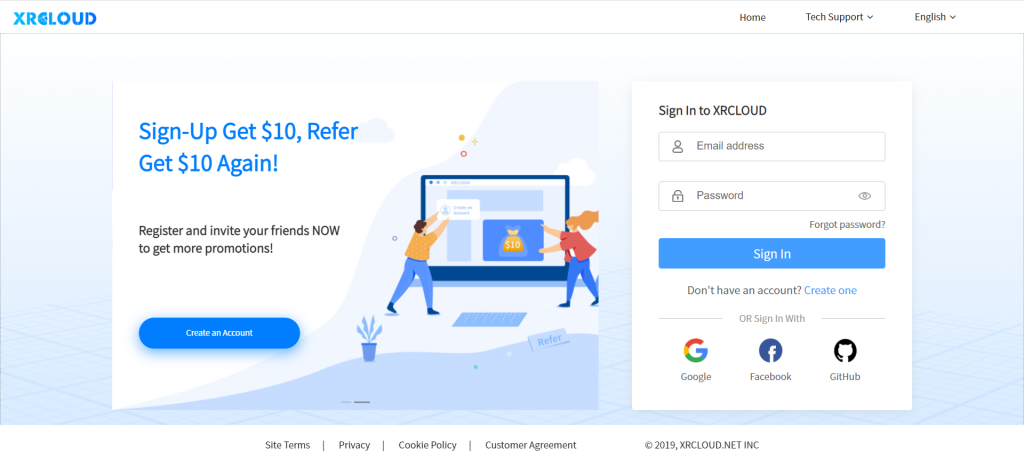 3.Log into the Account, click on ESC(Elastic Compute Service), create a cloud host.
4. Waiting for the host to be created, at this time the host should have been created successfully, ready to connect
5. Use the xshell third-party tool to connect to the cloud host and log in by entering the public network IP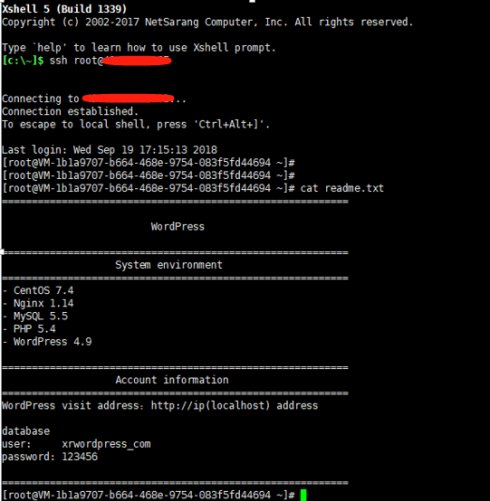 6. Visit the WordPress website; enter the public network IP
7. Enter the database credentials
8. Enter admin credentials
9. Access admin dashboard
A personal website of your own is created. WordPress is a very well-functioning website content design tool. The content to be filled on the website can be operated here.