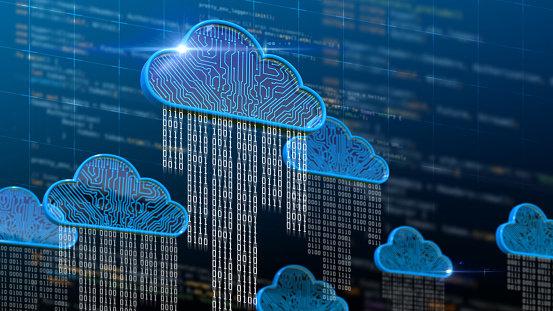 According to IDC's latest "Global Edge Spending Report," global spending on edge computing is expected to reach $176 billion by 2022, up 14.8 percent from 2021. Enterprise and service provider spending on hardware, software, and services for edge solutions is expected to reach nearly $274 billion by 2025.
Akraino
Akraino was launched in 2018 and is now part of LF Edge. Akraino is a set of edging-oriented open infrastructure and application blueprints covering the vendor and enterprise Edge domains of 5G, AI, Edge IaaS/PaaS, IoT. Akraino aims to create a highly available cloud stack that supports optimization for edge computing systems and applications. It aims to improve the state of edge cloud infrastructure on enterprise edge, OTT edge, and carrier edge networks, providing users with new flexibility to rapidly scale edge cloud services, maximize applications and capabilities supported by edge, and help ensure the reliability of systems that must always be running.
Akraino works with several upstream open source communities /SDO, including Airship, OpenStack, ONAP, ETSI MEC, GSMA, TIP, CNCF and ORAN. Akraino provides a fully integrated solution that supports zero-touch configuration and zero-touch lifecycle management of the integration stack.
In February 2021, Akraino Release 4 (R4) released seven new blueprints. With R4, Akraino Blueprints support more use cases, deployments, and POCs, enabling higher levels of flexibility to rapidly scale public cloud edge, cloud native Edge, 5G, industrial Iot, telecom, and enterprise edge cloud services, and test edge cloud blueprints to deploy edge services.
In October 2021, Akraino released Release 5 (R5), which provides a fully featured open source edge stack that implements multiple edge platforms worldwide. The fifth version of Akraino brings three new blueprints (more than 30 in total) and provides additional support for a variety of Kubernetes deployments across the edge, including smart cities, cloud-native vehicles, and multi-tenancy.
The new use cases and blueprints are Industrial Edge, Public Cloud Edge Interface, Federated ML, KubeEdge, Private LTE/5G, SmartDevice Edge, Connected Cars, AR/VR, Edge AI, Android Cloud Native, SmartNIC, Telco Core and Open-ran, NFV, IOT, SD-WAN, SDN, MEC, and others provide edge stacks.
Website: https://www.lfedge.org/projects/akraino/
Github:https://github.com/akraino-edge-stack
StarlingX
StarlingX is a complete cloud infrastructure software stack for the edge used by the most demanding applications in the industrial Internet of Things, telecommunications, video delivery and other ultra-low latency use cases. With the deterministic low latency required for edge applications and tools that make distributed edges easy to manage, StarlingX provides a container-based infrastructure for edge implementation in scalable solutions now available for production.
Rather than provide a reference platform and gap definition for edge use cases, StarlingX provides a deployable, scalable, and highly reliable edge infrastructure software platform to build mission-critical edge clouds. StarlingX has been tested and released as a complete stack to ensure compatibility between various open source components. Its unique project components provide features such as fault management and service management to ensure high availability of user applications. The StarlingX community has optimized the solution for safety, ultra-low latency, extremely high service uptime, and simplified operations.
In May 2021, the StarlingX community announced the release of version R5.0, including the introduction of a new feature called the "Edgeworker" node that facilitates industrial iot and factory floor automation; Added support for Nvidia Gpus; Enhanced ability to orchestrate FPGA image updates; Integrate Vault into a confidential management platform to provide the ability to store and access secrets securely. StarlingX will soon release version R6.0.
Website: https://www.starlingx.io/
GitHub:https://github.com/starlingx
Baetyl
Baetyl, formerly known as "OpenEdge", was initiated by Baidu and is The first open source edge computing platform in China. Baetyl joined LF Edge as a phase one project. In September 2019, Baidu announced it was donating Baetyl to the Linux Foundation Edge community. Baetyl aims to create a lightweight, secure, reliable and scalable edge computing community, and create a good ecological environment for the development and continuous advancement of edge computing technology in China.
Baetyl extends cloud computing power to users' sites. Provides temporary offline and low-latency computing services, including device access, message routing, data remote transmission, function calculation, video collection, AI inference, status reporting, and configuration delivery.
Baetyl provides a common edge computing platform that operates different types of hardware facilities and device functions into a standardized container runtime environment and API to effectively manage applications, services, and data flows through the cloud and local remote consoles. Baetyl also has toolchain support for edge operating systems, a set of built-in services and apis to ease the development of edge computing, and a graphical IDE in the future.
Baetyl V2 provides a new edge cloud integration platform, which adopts cloud management and edge operation solutions. It is divided into two parts, edge computing framework and cloud management suite, supporting multiple deployment modes. All resources, such as nodes, applications and configurations, can be managed in the cloud, and applications can be automatically deployed to edge nodes to meet various edge computing scenarios, especially for emerging strong edge devices, such as AI all-in-one machines and 5G roadside boxes.
Major differences between the V2 and V1 versions
Edge and cloud frameworks are all evolving to cloud native and already support running on TOP of K8S or K3S.
Introduce declarative design for End-cloud synchronization (OTA) via Shadow (Report/Desire).
The edge frame does not support native running mode, because it runs on K3S, the overall resource cost will increase.
Edge frameworks will support edge node clustering in the future.
In June 2021, Baetyl released version 2.2, adding EdgeX support, new apis, debugging, and more. Baetyl's new features are still based on cloud native features and continue to build an open, secure, scalable and controllable intelligent edge computing platform.
Specific new features in version 2.2
EdgeX Foundry is supported
New API definitions required to support edge cluster environments
Support for DaemonSet load type applications
New API definitions for remote debugging and remote viewing of deployed applications
New API definitions for GPU monitoring and sharing capabilities
Website: https://baetyl.io/
GitHub:https://github.com/baetyl/baetyl
EdgeX Foundry
EdgeX Foundry is LF Edge's open source, vendor-neutral Edge IoT middleware platform. It collects data from sensors on the edge (the "things") and acts as a dual transformation engine, sending and receiving data to enterprise, cloud, and local applications. EdgeX Foundry ecosystem for unified edge computing solutions for the Industrial Internet of Things.
EdgeX Foundry focuses on realizing the full benefits of edge computing by leveraging cloud native principles, such as loosely coupled microservices and platform independence, and by supporting an architecture that meets the specific needs of the edge of the Internet of Things, including different connection protocols, security and system management for widely distributed computing nodes.
EdgeX addresses the key interoperability challenges of "north-south meeting" edge nodes and data normalization in a distributed iot edge architecture.
In June 2021, EdgeX Foundry released its second major release, code-named Ireland, which focuses on edge/iot solutions that overhaul the API set, eliminate technical issues, provide more message-based communication, and simplify and secure interfaces for adopters and developers, Make the platform easier to use and more reliable.
In December 2021, EdgeX Foundry announced the release of EdgeX version 2.1, codenamed Jakarta, the ninth version of the project. Jakarta is significant because it is the first version of EdgeX with long-term Support (LTS) :
EdgeX Long Term Support (LTS)
EdgeX V2 API(for all services)
Device services to application services through the message bus
Improved security
New Equipment service
Simplified device configuration files
Application Service Improvement
New and improved GUIs built using Angular JS
The next EdgeX release, code-named "Kamakura," is scheduled for spring 2022. Kamakura is most likely another DOT version that will once again be backward compatible with all EdgeX 2.x versions (Ireland and Jakarta). (EdgeX releases at a twice-yearly pace.)
Website: https://www.edgexfoundry.org/
GitHub:https://github.com/edgexfoundry
EdgeGallery
EdgeGallery is a MEC edge computing open source project initiated by eight founding members, including Huawei, ICT, China Mobile, China Unicom, Tencent, Kyushu Cloud, Purple Mountain Lab and Anheng Information. The purpose is to build a public platform for edge computing in line with the characteristics of "connection + computing" on 5G edge, and realize the standardization of open network capabilities (especially 5G network) and the universalization of MEC application development, testing, migration and operation and other life cycle processes.
What EdgeGallery wants to solve is the problem of ecological fragmentation and small industrial scale caused by the inconsistent standards of 5G MEC edge computing platform. EdgeGallery community focuses on THE MEC scene of 5G edge computing, builds the basic framework of MEC edge resources, applications, security and management and the de facto standard of network open service through open source collaboration, and realizes the interconnection with public cloud. On the basis of heterogeneous differentiation of compatible edge infrastructure, a unified MEC application ecosystem is constructed.
On December 31, 2021, the EdgeGallery community officially released the seventh version of Gold Release, which is the official version 1.5.0 of EdgeGallery. After the release of this version, EdgeGallery has a total of 32 code storehouses have been published.
V1.5.0 has significantly enhanced EdgeNative architecture, integrated development platform optimization, edge autonomy and other functions, and tries to explore APP realization and commercialization process.
Window function
MECM Resource Management enhancements:
Supports resource management of edge nodes, including resource information and tenant information of edge nodes
Supports APP resource management, including the list of VMS used by the APP and the status and metrics of the VMS
You can apply for edge resources, including vm startup, flavor setting, and image (application) selection
Supports the maintenance of edge VM resources, including restart, shutdown, startup, and remote VNC
EdgeGallery Virtual airport View enhancement:
Supports flexible definition of networks within MEC nodes
Supports flexible definition of the network to which applications are connected
You can configure network interface parameters for applications
Flavor can be flexibly configured during application deployment
Tenant isolation is supported on edge nodes, and EdgeGallery users are bound to Openstack tenants
Website: https://www.edgegallery.org/
GitHub:https://github.com/EdgeGallery