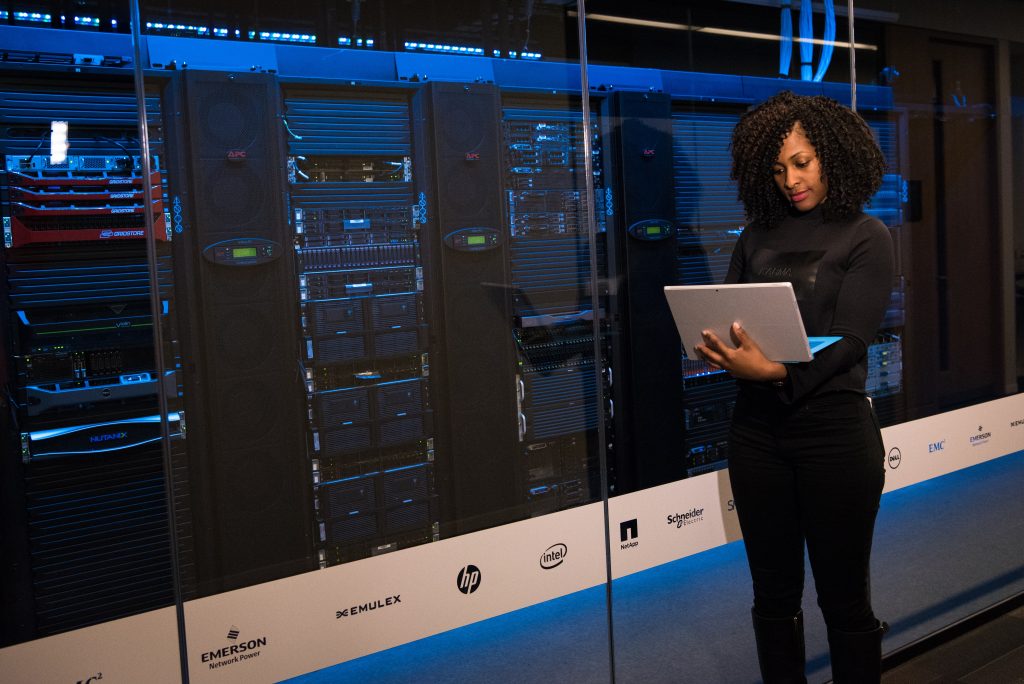 Cloud storage is a service model in which data is transmitted and stored in remote storage systems. It is maintained, managed, backed up, and made available to users worldwide (typically the internet). Users generally pay a monthly rate for their cloud data storage on a per-consumption basis. Although the per-gigabyte cost has been radically reduced, cloud storage providers have added operating costs that can make the technology significantly more expensive to use. The security of cloud storage services continues to be a concern for users. Service providers have tried to alleviate these concerns by enhancing their security capabilities by incorporating data encryption, multi-factor authentication, and improved physical security into their services.
Types of Cloud Storage

There are three main cloud-based storage access models: public, private, and hybrid.
Customers generally pay on a per-use basis similar to the utility payment model; in many cases, there are also transaction charges based on the frequency and volume of data accessed. This market sector is dominated by Amazon Simple Storage Service (S3), Amazon Glacier for Cold or Deep Archive Storage, Google Cloud Storage, Google Cloud Storage Nearline for Cold Data, and Microsoft Azure. Private cloud storage service is provided through in-house storage resources deployed as a dedicated environment protected by an organization's firewall. Internally hosted private cloud storage implementations emulate some of the features of commercially available public cloud services, providing easy access to and allocating storage resources for business users and object storage protocols. Private clouds are appropriate for users who need more customization and control over their data or who have strict data security or regulatory requirements.
A hybrid cloud is a combination of private cloud storage and third-party, public cloud storage services with a layer of orchestration management to integrate the two platforms operationally. The model offers flexibility for businesses and more data deployment options. For example, an organization could store actively used and structured data in an on-site cloud and unstructured and archived data in a public cloud. The hybrid environment also makes it easier to handle seasonal or unanticipated spikes in data generation or access to an external storage service via cloud bursting. It avoids the need to add in-house storage resources. In recent years, the adoption of the hybrid cloud model has increased. Despite its advantages, the hybrid cloud presents technical, business, and management challenges. For example, private workloads must access and interact with public cloud storage providers, so compatibility and reliable, extensive network connectivity are significant factors. The enterprise-level cloud storage system should be scalable to meet current needs, accessible from anywhere, and application-agnostic.
Cloud Storage Characteristics
Cloud storage is based on a virtualized infrastructure with accessible interfaces, near-instant elasticity, scalability, multi-purpose, and metered resources. Cloud-based data is stored in logical pools across disparate commodity servers located at the premises or in a data center managed by a third-party cloud provider. Using the RESTful API, an object storage protocol stores a file and its associated metadata as a single object and assigns an ID number to it. When content needs to be retrieved, the user will submit the ID to the system, and the content will be assembled with all its metadata, authentication, and security.
In recent years, object storage vendors have added file system functions and capabilities to their object storage software and hardware, mainly because object storage has not been adopted quickly. For example, a cloud storage gateway can provide the front end emulation of a file system to their object storage; this arrangement often allows applications to access data without supporting an object storage protocol. All backup applications use the object storage protocol, which is one reason why online backup to a cloud service was the first successful cloud storage application.
Most commercial cloud storage services use many hard disk storage systems mounted on servers linked to mesh-like network architecture. Service providers have also added high-performance layers to their virtual storage offerings, typically comprising some kind of solid-state drives (SSDs). High-performance cloud storage is generally most useful if servers and storage-access applications are also located in the cloud environment.
Companies that use public cloud storage must have appropriate network access to the hosting service.
Market Leaders
The cloud-based storage market is dominated by Amazon Web Services, Google, and Microsoft Azure. Traditional storage vendors, such as EMC, Hewlett Packard Enterprise, Hitachi Data Systems, IBM, and NetApp, also operate in the enterprise and small-business product area, including self-service portals for the provision and monitoring of services.