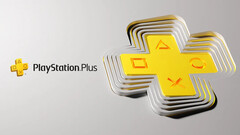 Sony has outlined its plans to combine its PlayStation Plus and PlayStation Now services, effective June. Writing on the PlayStation Blog, Jim Ryan claims that the rebrand will deliver greater customer choice by offering three membership tiers globally. However, Sony has created a fourth subscription tier for markets without cloud streaming.
From June, the current PlayStation Plus subscription will be known as PlayStation Plus Essential and will remain at its existing price. Fundamentally, there will be no changes for existing PlayStation Plus members who remain at this tier. Sony is making no changes here, nor is it stripping out any features.
In comparison, PlayStation Plus Extra adds a catalogue 'of up to 400' PS4 and PS5 games. According to Sony's blog post, this library will include 'the most enjoyable…blockbuster hits from our PlayStation Studios catalogue and third-party partners'. Incidentally, Sony makes the point that these games will be downloadable for play.
Separately, PlayStation Plus Premium brings another 340 games to the table, including PS3 titles through cloud streaming. Moreover, the Premium tier features a PlayStation, PS2 and PSP catalogue that can be streamed or downloaded. Additionally, the Premium tier offers cloud streaming access in markets where PlayStation Now is available. Furthermore, PlayStation Plus Premium subscribers will have to access to 'time-limited game trials', the details of which remain unknown at this stage.
Sony also mentions the PlayStation Plus Deluxe tier that it will offer in markets ineligible for cloud streaming. Apparently, the Deluxe tier will be cheaper than Premium and will sit above the Extra tier.