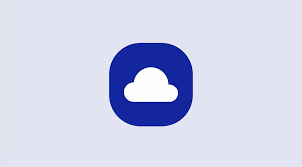 Earlier this month, Samsung and Xbox revealed that Xbox Cloud Gaming is joining the likes of Stadia, GeForce Now, and Utomik as another game-streaming service offered as a part of the Samsung Gaming Hub, a new update coming to all 2022 Samsung smart televisions on June 30. I had a chance to sit in on a demo to learn the ins and outs of the new hub and play Halo Infinite and Flight Simulator to get a sense of how the new gaming hub works.
Beginning with this update, 2022 Samsung TV owners can access distinct media and gaming hubs. The Media Hub has been re-optimized from its previous iterations to focus on video apps such as Hulu, Netflix, and Amazon. However, the big addition to the upcoming TV update is the Gaming Hub. In this all-new section, you can access a special screen designed specifically for gamers – in particular, cloud gamers.
After pairing the controller of your choice (PlayStation, Xbox, and many third-party Bluetooth controllers work), you can access your library of Xbox Cloud (available through Game Pass Ultimate), Stadia, GeForce Now, and Utomik cloud titles. In addition, Xbox Live chat is available at launch, while potentially more chat options are coming at launch or shortly thereafter.
At the top of the screen, you see the games you most recently played across all your cloud-gaming platforms – at least the supported ones mentioned above. When I ask the Samsung team if PlayStation's new investment in cloud streaming through the consolidation of its PlayStation Plus and Now services means we'll see it on the TVs, the team was tight-lipped, saying it was focusing on Xbox for this meeting (it absolutely feels like a pipe dream at this point, seeing as how Sony likely wants you to buy their consoles and their TVs). Still, I love how if you have Game Pass Ultimate and entitlements through Stadia, those games from multiple services appear in the same "Recently Played" queue. Once you select the game you want to play, you're able to transition seamlessly to the service through which that game is playable through.
Beneath that row is an Apps and Devices panel, where you can access physical consoles and devices connected to the TV's HDMI ports. In this demo, I see an Xbox logo appear, but the team tells me that if I were to connect a PlayStation or Switch, those logos would also show up here. Unfortunately, the games you play on your local console hardware do not appear on the "Recently Played" row; the team tells me there are several technical hurdles for that, but having one "Recently Played" queue for all your systems connected to that TV would be the real dream. Also on the screen are rows for featured videos pulled from YouTube Gaming, special collections that gather your cloud library into genres, and special game detail pages that point you to services where the game you want to play is available.