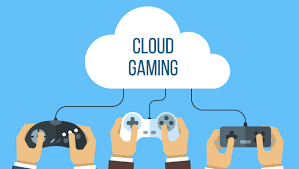 Game streaming thanks to the cloud has become a big selling point on all the new subscription services that have cropped up in recent years. Both Microsoft and Sony offer it on their respective subscription services, offering apps on various devices to let you play games on anything with a screen. Some are even saying that someday soon we won't even need game consoles at all.
Pav Bhardwaj, senior global product manager for Xbox Game Pass, said in an interview that consoles will continue to play a role in the equation. "Some people are always going to love playing on consoles, having a console in their living room to download and have that experience," Bhardwaj told GI.biz. "I love consoles--[streaming] is just another route, another option to open up gaming to other people."
Bhardwaj went on to say, "It's not that one is a detriment to the other, this is more of a rising tide, and it's a really good place to be in to offer all these different opportunities. There's still PC, and there'll be new form factors that come out in the future."
Overall, Bhardwaj said cloud gaming will be a "great alternative" to consoles, not a replacement for them.