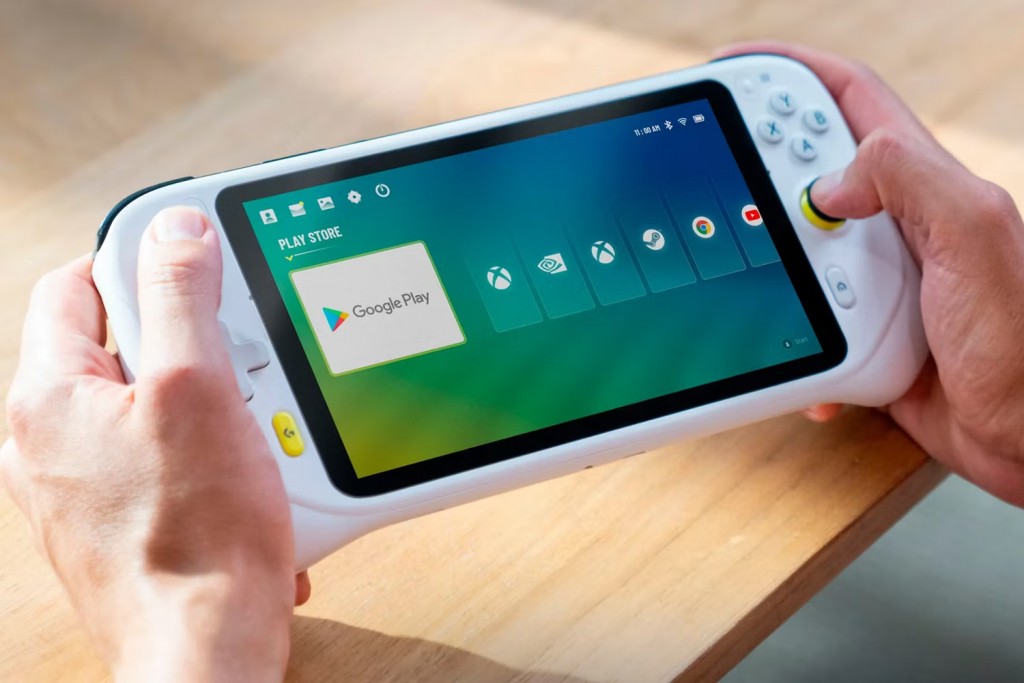 PC gaming giant Logitech and Tencent Games are working together on a new cloud gaming device and now supposed images of the portable machine have leaked for the first time.
Images posted on social media, some of which have since been removed due to copyright claims, show a white handheld device that looks like a Nintendo Switch, both for its form factor and UI.
The leaked images show apps for YouTube and Chrome, as well as Xbox, Nvidia, and Steam. Logitech has already officially said its new device will support "multiple cloud gaming services," including Xbox Cloud Gaming and Nvidia GeForce Now, among others.
These leaks show the handheld device in all its glory. The images were immediately taken down via DMCA complaint, but not before we got a good look at the handheld. Sure enough, the device's layout is roughly similar to a Switch. Off-set thumbsticks, D-Pad, rearranged X, Y, B A, buttons, two bumper buttons, and the two triggers are all placed in the same locations. Additionally, you'll have a menu, home, and context buttons, along with a mysterious Logitech button. Along the top of the device, we can spot volume controls with an on-off or mute switch and an SD-card slot. While we don't have any clear images of the underside, it also looks like there's a charging port and a headphone jack along the bottom.