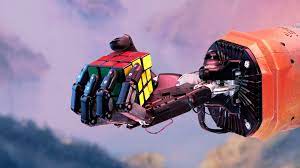 On June 1, 2023, Microsoft Corp may spend billions of dollars over multiple years on computing infrastructure from start-up CoreWeave, CNBC reported on Thursday, citing people familiar with the matter. it was announced that Microsoft had entered into a significant deal with CoreWeave, a specialized cloud computing provider. Under the agreement, Microsoft will rent computing power with Nvidia graphics cards from CoreWeave to meet the growing demand for OpenAI cloud services. The deal is expected to be worth billions of dollars over multiple years, highlighting the scale of the partnership.
CoreWeave, which offers Nvidia graphics cards that other companies can rent out, has recently secured $200 million in funding from its existing investor, Magnetar Capital. The company has also raised $200 million in a Series B extension round, valuing it at $2 billion. CoreWeave is among the GPU cloud providers that have raised funds as the AI race intensifies.
Microsoft's investment in CoreWeave is part of the company's broader strategy to remain at the forefront of the AI boom. By securing access to CoreWeave's GPU infrastructure, Microsoft can continue to provide the necessary computational resources for OpenAI's AI models, including ChatGPT.