Before you reinstall the cloud server, you need to delete all the snapshots of the instance and unmount all the data volumes.
1. Select the cloud server that needs to be reinstalled, and click the [Reinstall the OS]

2. Select the image and enter your XRCLOUD account password, then click "Confirm."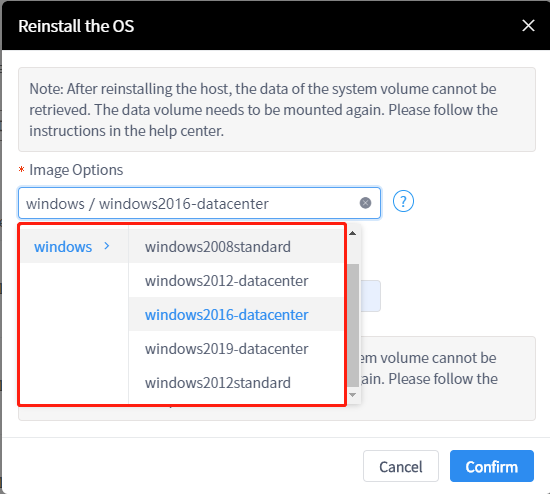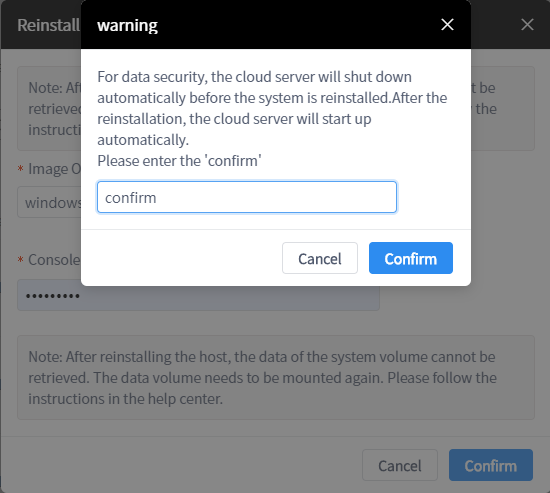 Alternatively, you can click [manage], then go to the [Basic Configuration], click the "Reinstall."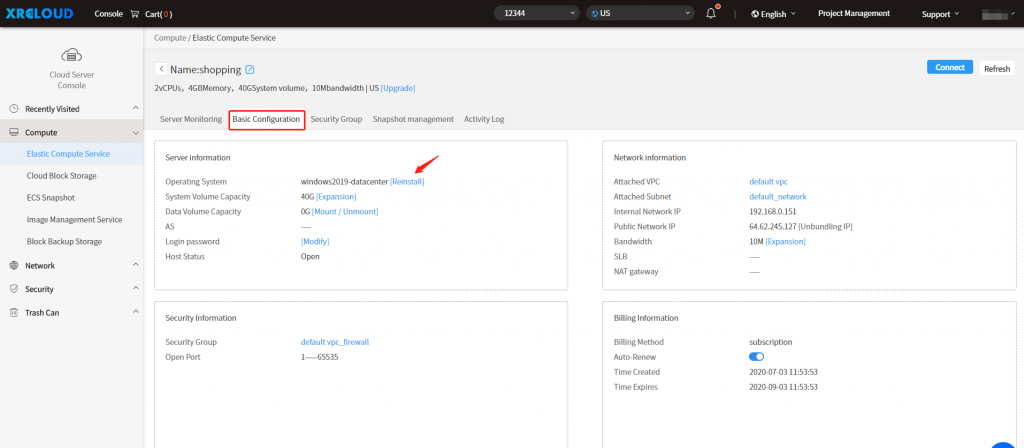 Please note that instances purchased in this region cannot switch between Linux and Windows systems.
If you have any questions, please contact us at support@xrcloud.net or submit a support case.