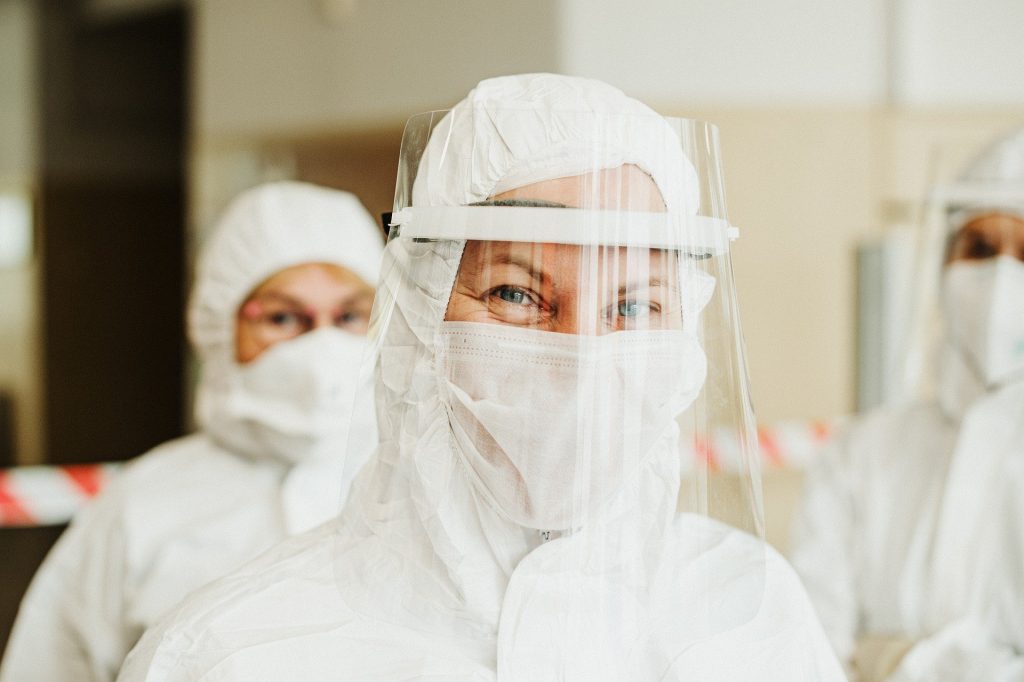 As Silicon Valley is preparing to fight against the novel coronavirus, NVIDIA uses its GPU technology to allow researchers and gamers to join the ongoing efforts.
GPUs are designed to improve the gaming experience through fast graphics or accelerate the training and inference of machine learning models. They also play a vital role in assisting the scientific community interested in genome analysis and sequencing studies.
To tackle the growing threat of the novel coronavirus, NVIDIA releases its tool, Parabricks, for 90 days to any researcher working on sequencing the novel coronavirus and the genomes of people affected by COVID-19.
Genome analysis is a computationally intensive endeavor that involves a high-performance computing environment powered by CPUs and GPUs. Sequencing systems such as MGI's DNBSEQ-T7 produce as many as 6 TerraBytes of data each day, analyzed by scientists conducting whole-genome sequences. According to NVIDIA, these devices will have approximately 20 ExaBytes of data by 2025 – more than Twitter, YouTube, and astronomy combined. Interestingly, it will take all CPUs in every cloud and more than 200 days to conduct genome analyses.
Parabricks, an Ann Arbor, Michigan-based startup, developed a GPU-based platform to speed up the process of entire sequencing genomes – all 3 billion base pairs in human chromosomes – from days to less than an hour.
As platforms like DNBSEQ-T7 produce more data, analysis has become a significant bottleneck both in terms of time and expense. Parabricks' approach solves all of these hurdles to accelerate genomic research.
The Parabricks framework is operated by NVIDIA CUDA-X and benefits from CUDA, cuDNN, and TensorRT inference applications. It runs the entire NVIDIA computing platform from NVIDIA T4 to DGX to cloud GPU instances.
Earlier this year, NVIDIA acquired Parabricks intending to launch companion technology that accelerates single-cell and RNA research.
The acquisition of Parabricks has enabled NVIDIA to deliver genome sequencing and analysis on its HPC platform officially.
By making Parabricks available to the scientific community, NVIDIA aims to drastically reduce the time for a variant calling the entire human genome from days to less than an hour on a single server.
Since Parabricks is available as part of the NVIDIA GPU Cloud (NGC), it is expected to run on major cloud platforms and NVIDIA's computers, including DGX-1. Researchers with access to NVIDIA GPUs can fill out a form to request access to Parabricks.
Besides providing 90-day free Parabricks, NVIDIA also invites gamers to participate in the Folding@Home project, a distributed disease research computing project that simulates protein folding, computational drug design, and other molecular dynamics.
Folding@home is a collaborative disease research project. The problems they face depend on various calculations that can be effectively unloaded to idle PCs running in homes and offices for globally dispersed processing. The project is operated by the University of Washington, D.C., St. Louis School of Medicine.
NVIDIA joins Intel and AMD in an attempt to use unused GPU computing power on PCs and gaming machines to defend against COVID-19.
NVIDIA is putting the best technologies to use in the battle against COVID-19 through a 90 day free trial of Parabricks and participating in the Folding@Home project.