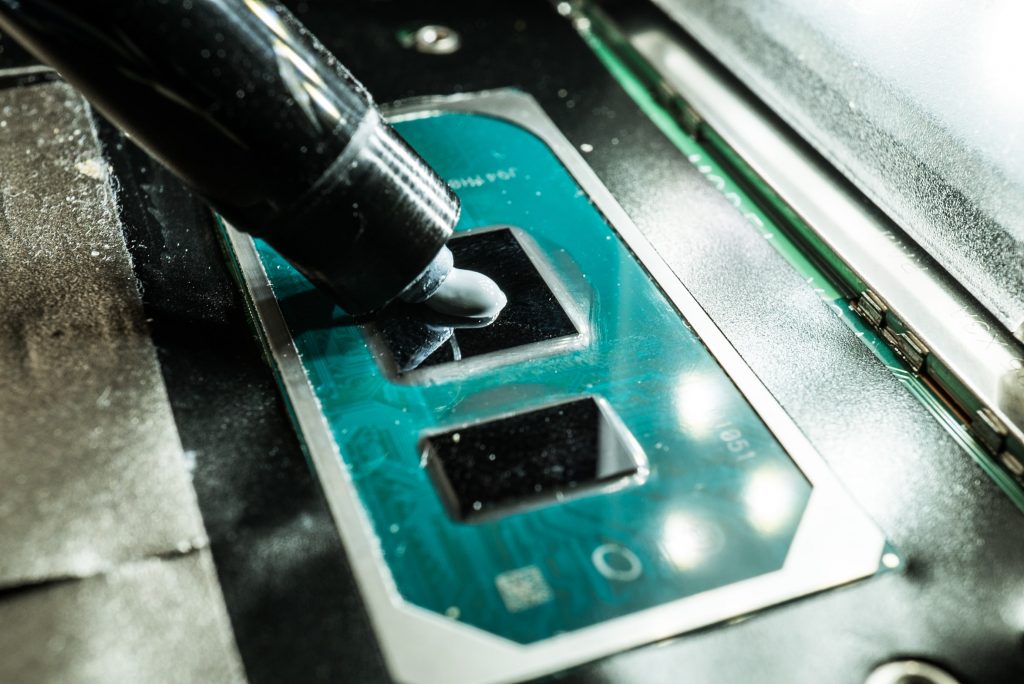 At SC20, Intel revealed that it would make its Xe-HP high-performance discrete GPUs available to early-access developers. Notably, the latest chips have been installed at the Argonne National Laboratory. They will act as a transitional production vehicle for the future (2022) Aurora supercomputer, for the delayed Intel Xe-HPC ('Ponte Vecchio') GPUs computational backbone of the device.
Xe-HP-based development frameworks are being used by the Argonne Leadership Computing Facility (ALCF) as part of the Aurora Early Science Program and the Exascale Computing Project to ensure that software, libraries, and networks are exascale-ready.
Aurora is being developed through a collaboration between Intel, Hewlett Packard Enterprise, and Argonne National Laboratory. The exascale-class framework implements the HPE Cray EX supercomputer architecture with Slingshot networking, the future generation of Intel Optane persistent memory, and Intel oneAPI applications.
Aurora's node architecture features two future generations 10nm++ "Sapphire Rapids" CPUs (with improved SuperFin technology) and six Xe-HPC "Ponte Vecchio" GPUs.
The timeline and exact design of the Xe-HPC GPUs are still uncertain, but after announcing a one-year delay due to a defect in the 7nm process, Intel is now committed to deploying Aurora 2022. Originally, Aurora's previous incarnation was to be introduced in 2018, but this concept was recast as the nation's first exascale system with a goal of 2021 in 2017.
At Intel Architecture Day in August, the company confirmed that the Xe-HPC GPU would be manufactured using its 10nm SuperFin for the base tile, with 10nm Enhanced SuperFin for the Rambo Cache tile. Still, the company did not disclose the process node for the computed tile used either by the Intel Next-Gen process or by an external fab.
The Xe-HP GPU has been introduced in 1-2-and 4-tile designs produced using 10nm Enhanced Superfin; with a 4-tile version offering more than 40 FP32 teraflops (according to Intel). The 2-tile version that Intel deployed to Argonne provides around half of that performance (~21 teraflops of FP32).
In an Intel keynote presentation delivered at SC20, Trish Damkroger, Managing Director of Intel's HPC Division, said the partnership between Intel and Argonne would concentrate on the creation of next-generation semiconductor technologies, manufacturing processes, advanced device design, and software growth, including future silicon development, future high-performance computing, and AI architectures, and more.
"Aurora will provide scientists and researchers with an unprecedented set of tools and applications that will enable breakthroughs in a wide range of areas that will benefit all of us, including medicine, weather modeling, climate change, and material science," he said.
Xe-HP development frameworks facilitate the co-design, testing, and evaluation of many exascale applications, including:
-The EXAALT project, which enables molecular dynamics for fusion and fission energy problems at exascale.
-The QMCPACK project is designing Quantum Monte Carlo algorithms at exascale to improve predictions for complex materials.
-The GAMESS project is developing ab-initio fragmentation methods to more effectively solve challenges in computational chemistry, such as heterogeneous catalysis issues.
-The ExaSMR project develops high-fidelity exascale simulation capabilities for complex physical phenomena occurring inside nuclear reactors to enhance their architecture eventually.
-The HACC project, which is developing extreme-scale cosmological simulations at exascale that will enable scientists to analyze observational data from state-of-the-art telescopes at the same time to test various hypotheses.