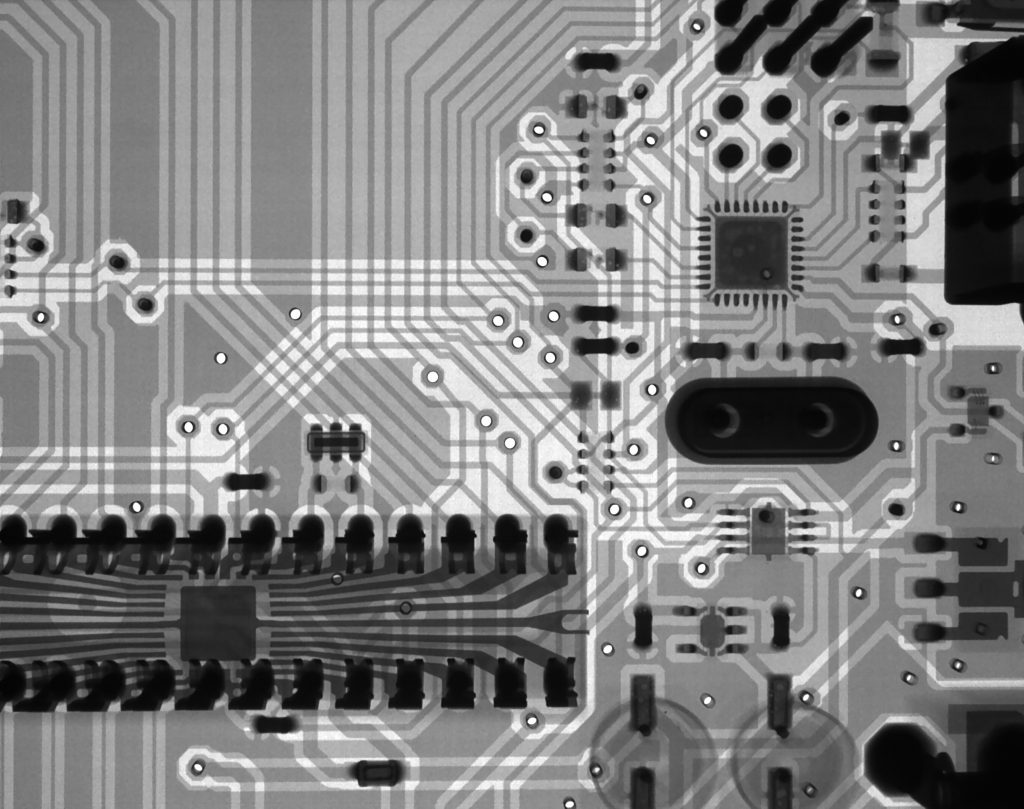 Since the first GPU was invented in 1999, NVIDIA (NASDAQ:NVDA) has grown beyond PC gaming to become a leading supplier of graphics, data center, and edge AI solutions. According to this growth strategy, NVIDIA has recently completed two acquisitions that, if accepted, will allow NVIDIA to aggregate world-class CPUs, GPUs, and networking technology in its products—one-upping rivals and boosting profits in the process.
Merging with Mellanox
In April 2020, NVIDIA paid $7.13 billion in cash to purchase Mellanox, a company that offers high-performance interconnecting solutions—silicon, switches, adapters, and cables needed to network a data center. Management predicts that this would raise NVIDIA's overall data center business potential to more than $60 billion by 2023.
So far, the financial success of the merged organization has met Wall Street's expectations. NVIDIA posted total revenue of $4.73 billion in the most recent period, up 57% from the previous year. Mellanox accounted for 13 percent of this figure, producing $615 million in sales, up 84 percent of the prior year. That's great news, but the acquisition goes beyond sales synergies.
Jensen Huang, the visionary CEO of NVIDIA, predicts that the future machine will reach beyond the server and into the network. In other words, rather than merely moving data around the system can help process data, lighten the burden on CPUs and make data centers more efficient. That's why the purchase makes sense. By integrating its GPUs with Mellanox's networking technology, NVIDIA will take a more comprehensive approach to the data center and in-house design products that Intel and AMD cannot match. But there is still a missing piece of the puzzle: the CPUs.
Acquiring ARM
In September 2020, NVIDIA announced its intention to purchase ARM from Japan's SoftBank in a $40 billion cash and stock deal.
ARM has built a large CPUs ecosystem, although its business model varies from rivals such as Intel and AMD. Instead of building processors, ARM licenses its intellectual property to partners including Qualcomm and Samsung, who build chips and pays ARM licensing and per-chip royalty fees. This business model produces recurring sales with a high gross margin and has helped make ARM processors the most common processors in the world used by more than 70% of the world's population. But ARM also has another advantage: its processors are more versatile and cost-effective than the x86 chips designed by Intel and AMD. This combination of market-leading size and productivity would give NVIDIA a significant advantage in a wide variety of markets.
In the data center, the integration of NVIDIA GPUs, Mellanox Networking, and ARM CPUs will enable NVIDIA to deliver a more complete computing platform than any rival, one that stretches from server to network, designed to tackle anything from scientific computing to artificial intelligence. This will make NVIDIA a one-stop-shop for data center customers, an advantage that should translate into strong revenue growth.
The acquisition will also boost NVIDIA's role in other final markets. For example, ARM processors are currently used in 90% of mobile and IoT devices, while NVIDIA chips are practically missing. Through acquiring ARM, NVIDIA would gain access to an extensive network of customers and developers; using these partnerships, NVIDIA would be able to sell its GPUs alongside ARM processors, generating revenue streams in new markets.
Overall, NVIDIA's management forecasts that these prospects will more than double its target market to $250 billion by 2023. This figure reflects more than 16 times NVIDIA's revenue in the last 12 months, leaving plenty of room for future growth. But there's another reason investors need to be excited about it.
NVIDIA could use the ARM scale to begin licensing its intellectual property rights to other companies. This business model allowed ARM to generate gross margins over 90%. If NVIDIA were to take the same path, some huge market potential would have reached its bottom line.
A Final Word
Unfortunately, acquisitions don't always perform as well in reality as they do on paper. If accepted, investors should pay attention to the growth in revenues and margins of NVIDIA. If development slows or margins shrink, it may be a sign that things are not going as expected. Investors should also be mindful of the strategy at stake here. The acquisition of ARM also needs approval from regulators in the United Kingdom, China, the European Union, and the United States. Any deterioration in relations between these countries could delay approval.
But if all goes well, the mergers could be good news for investors. NVIDIA's GPUs and AI solutions are now regarded as world-class, consistently outperforming and outperforming products from competing chip makers. These acquisitions will improve that competitive advantage, thus generating revenue synergies and operating efficiencies that could boost NVIDIA's profitability.