This document explains how to install NVIDIA GPU drivers and CUDA support, allowing integration with popular penetration testing tools.
1. Log into the official website of NVIDIA Driver: https://www.nvidia.cn/Download/index.aspx?
2. Please select the drive that you want to obtain according to your operating system and GPU status and then click search. For example, we use GPU: NVIDIA RTX / Quadro and Quadro RTX 6000 system: Win 2019.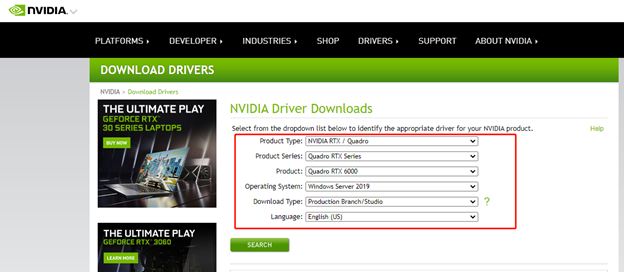 3. Click the download button and wait for the download to complete;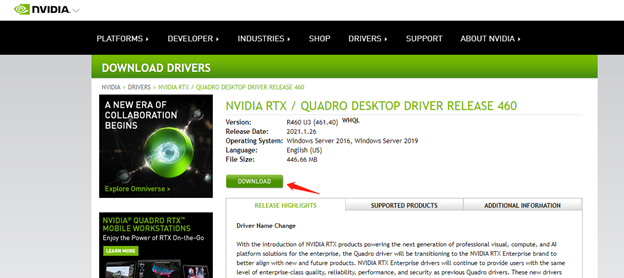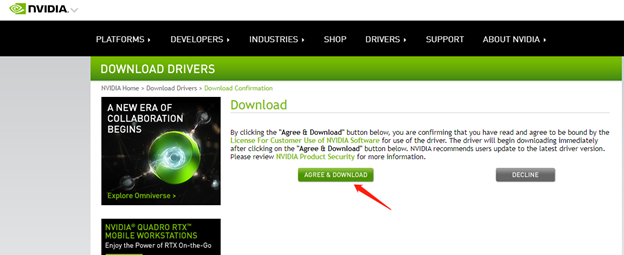 4. Double-click to run this driver and default the path;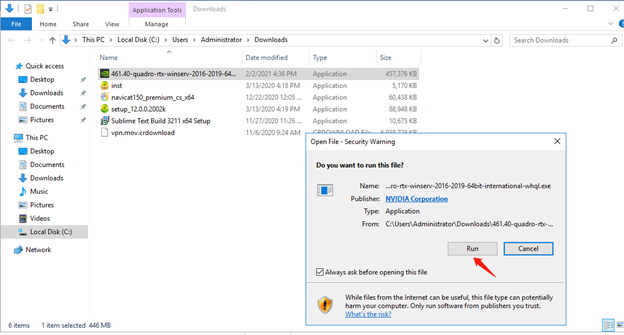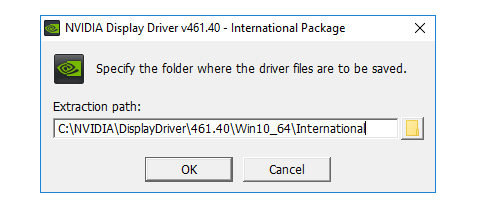 5. Enter the installation interface, select the default option of "Agree and Continue," and then click Next until the installation is complete and shows "Restart the computer."
6. Finally, confirm the installation, use "win+R" to open the running window, and enter "devmgmt.msc" to open the device manager. If you can find your GPU then you're set up !