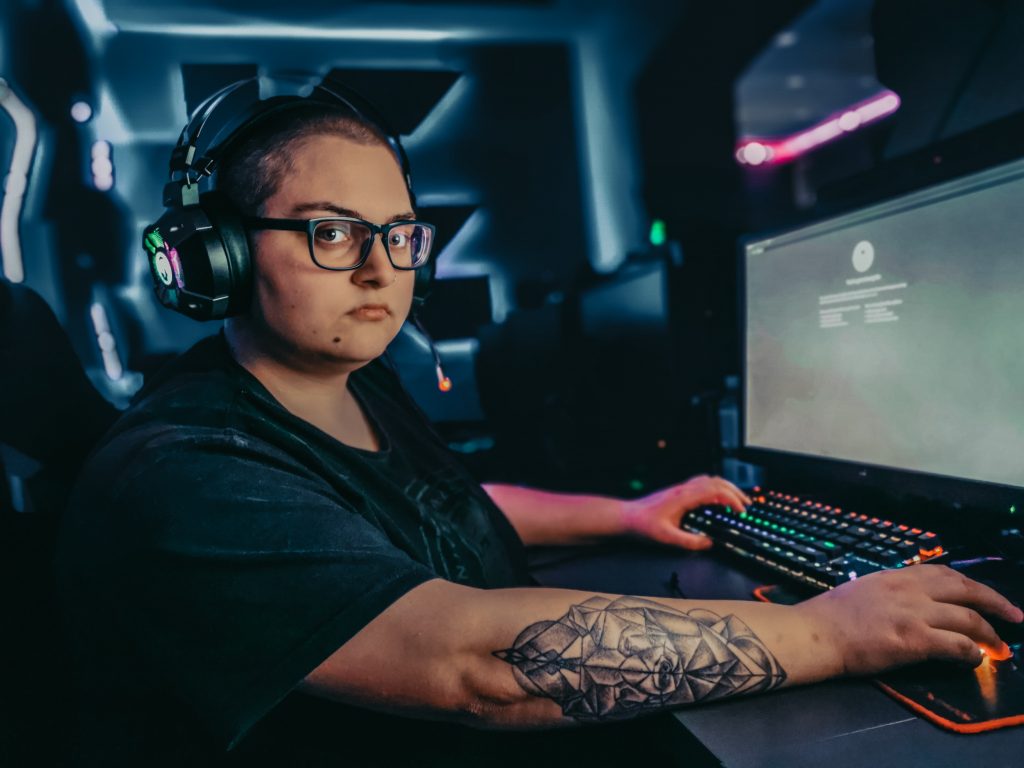 Cloud computing refers to the ability to access computing systems and resources from anywhere in the world without having to manage infrastructure. It's a data center that's open to the public via the Internet. Anyone with access permissions to the cloud can use it to retrieve, manage, and download data from anywhere on the planet.
Cloud computing services are available on a pay-per-use basis. The following are some of the most critical cloud computing features:
-High Network Capacity: Using common platform and mechanism protocols, you can easily access resources via the network.
-Instant self-service: You may quickly access computer resources like CPUs, memory, and storage without the need for human intervention.
-Durable Elasticity: You have unrestricted access to resources that you can buy in any number right now.
-Resource Pooling: You can use multi-tenant models to pool virtual and physical resources and dynamically assign consumer assignments based on demand.
What is Cloud Computing Gaming?
The gaming business is enthusiastically adopting cloud computing technology and developing Gaming as a Service (GaaS). Cloud computing's massive processing capacity allows consumers to stream video games directly to their devices and runs them remotely. The device's processing requirements are handled entirely by the cloud. To play the latest games, you don't need next-generation gear.
A network server can now be used to stream gaming material. Local rendering GaaS, remote rendering GaaS, and cognitive resource allocation GaaS are all examples of GaaS capabilities.
All you need is a low latency connection with plenty of bandwidth, a fast response time, and high-quality video output. Although, there are a variety of cloud gaming delivery models available, including a monthly membership to access a whole library of games or a pay-per-game approach.
The Adoption of Cloud Computing in the Gaming Industry
Due to the high expense of gaming equipment, there are generally flaws in the gaming experience. It's becoming more expensive to set up shop with physical games, especially now that cloud computing is well-established.
Over time, the number of gamers and the amount of time spent playing and watching video games online has increased. According to the Entertainment Software Association (ESA) research, approximately 64 percent of adults in the United States play video games regularly.
The game industry's use of cloud computing has a lot of room for growth. Around 2.8 billion people are actively engaged in video gaming today, which is predicted to exceed 3 billion by 2023. By 2021, the entire video game business is expected to generate $189.3 billion in sales. At the same time, the worldwide gaming market is expected to reach $256.97 billion by 2025, according to estimates.
Benefits of Cloud Computing For The Gaming Industry
-Industrial security standards continue to secure your personal information (almost zero chances of breaching)
-Even if you switch devices, your gaming progress is kept up to date.
-You may play and store your progress in numerous games at the same time, as well as switch between them quickly.
-A single match can be made available on multiple platforms.
-Businesses are seeing more significant returns on their product investments since piracy has been reduced by rendering physical game copies void.
-Cloud computing gaming allows you to play high-end games on low-end hardware while maintaining superb quality.
-Gaming companies save money since they only pay for the network capacity that their traffic consumes.
The Future of Cloud Computing in Gaming
Many of the computer difficulties that gamers and gaming organizations confront are being addressed by cloud computing.
As a result, it's not surprising that Google and Microsoft have decided to move their gaming services to the cloud (Google Stadia and Project xCloud).
On the other hand, some realists look beyond the hoopla to suggest that the Internet has processing speed limitations. However, significant developments and answers to latency and processing concerns are possible in the future years.
Ongoing developments are bringing cloud gaming services closer to widespread usage. The full implementation of 5G technology will boost the power of cloud computing and encourage more use.
Companies Driving Change in Cloud Computing and Gaming
Microsoft
Project xCloud was created by Microsoft to improve the gaming experience across various devices. In addition, cloud gaming (beta) will be available to Xbox Game Pass Ultimate members in 2020.
Sony
PlayStation Now, released in 2014, was the company's first foray into cloud computing gaming. In 2012, Sony purchased a top interactive cloud gaming firm. It has made a name for itself in the area of cloud-based gaming. Even though Sony has stayed unchallenged for years, new corporations are increasingly investing in the industry.
Google
Google has put money into Stadia, a video game platform that aims to enable quick access to video games regardless of screen size. By allowing you to play 4K games on your TV without the use of a console.
The games are streamed through a browser on a PC or phone.
Electronic Arts
In 2018, EA launched Project Atlas to combine cloud computing and artificial intelligence to let game makers access services at optimal capacity and with a simple user interface.
Amazon
Luna, a cloud computing gaming service powered by Amazon Web Services, was also offered by the main cloud service providers. Amazon is also launching a new gaming channel in partnership with Ubisoft, a global video game company. Subscriptions are required to access the large game catalog.
NVIDIA
For many years, this organization has been actively developing cloud gaming solutions. The release of GeForce is proof of the company's research and development. GeForce becomes open to the public in February 2020.
Nvidia has teamed up with Tencent in China to launch PC Cloud gaming.