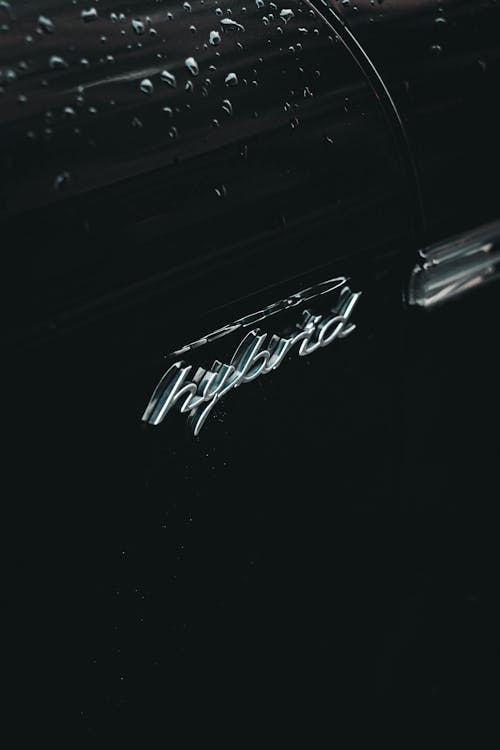 An epidemic from 2020 to the present is testing and tempering the resilience of enterprises.
A more protracted digital transformation, like a great wave sweeping the sand, only those who take the application modernization as the goal, keep pace with The Times, and armed with digital ideas, technology and tools can develop faster and better.
According to IDC's upcoming REPORT "IDC FutureScape: Global Future Digital Infrastructure 2022 Forecast -- Implications from China", by 2024, more than 50% of China's Top 500 companies will consider business resilience; By 2025, 60 percent of Chinese enterprises will adopt innovative computing technologies to promote business differentiation by shortening time to value.
There is no doubt that only by laying the foundations of digital infrastructure can businesses become more resilient, respond effectively to increasingly complex application requirements, and achieve innovative and sustainable growth.
CAPEX and OPEX are justified
IDC predicts that the digital infrastructure of the future will be more diverse, agile, and secure, a ubiquitous, cloud-oriented, intelligent, autonomous infrastructure. The application of emerging technologies will bring the digital infrastructure market to life.
Now that the direction is clear, the next step for enterprise decision makers, IT managers, and business and technology teams is to choose the right path and approach and implement strategies to accelerate the modernization of infrastructure and applications.
From the perspective of corporate decision makers, they are most concerned about how to save costs and achieve sustainable development. Combined with the current actual situation, in the short term, in the turbulent period under the epidemic, facing the economic uncertainty, the rise of telecommuting, etc., enterprises to achieve application modernization and ensure business resilience is the top priority; And in the long run, after the economic recovery, how to better meet the needs of digital, and keep enterprise IT strategy ahead of business investment needs, is worth pondering.
Corporate decision makers are well aware of the need to develop a clear strategic IT plan in order to successfully implement digital transformation. So where to start? CAPEX and OPEX are undoubtedly the most convincing factors.
Let's start with CAPEX. Deployed by the measurement of the specialized institutions, industry standard x86 Intel architecture, intelligently the workload deployed in a hybrid cloud environment (including data centers, public clouds, edge environment, etc.), and through the automation of the definition of software resource and workload management to optimize the workload, at the same time through the network virtualization to reduce the cost of firewalls and load balancer, Realize the security of differential segment, load balancing and integration, etc. With these modifications and upgrades, CAPEX savings are projected to be 49% over 3 years on average.
Now OPEX. Standardized hardware platform based on the above, and hybrid cloud of the definition of software architecture, can be integrated and automatically execute the initial system deployment, configuration, and daily life cycle management, use of orchestration and automation infrastructure resources to optimize service delivery, and through standardized and repeatable logical infrastructure topology streamline service, This enables faster mass migration of workloads to a multi-cloud environment, integrated assessment system lifecycle management, service blueprints, and service delivery automation, resulting in a 69% savings in the three-year average estimated total OPEX.
Three years of 49% CAPEX and 69% OPEX savings, which company's decision maker would not be impressed? According to ESG, 76% of enterprise IT departments are committed to hybrid cloud as a long-term strategy. From both theoretical and practical perspectives, it has been proved that the perfect combination of Intel standardized hardware platform and VMware Cloud Foundation hybrid Cloud platform enables new and traditional application architectures to achieve consistent and more secure infrastructure, operation and maintenance in both private and public clouds. Provides optimized support for a wide variety of workloads.
A consistent infrastructure that applies the cornerstone of modernization
Today, more and more enterprises agree that the hybrid cloud is the only way to achieve digital transformation. However, due to the different digital stage and requirements of each enterprise, the path, method and process of hybrid cloud construction are also different. In the process of realizing application modernization, how should enterprise IT managers choose a most suitable technology transformation path?
Generally speaking, enterprise IT managers must understand the following questions before embarking on system transformation: How to reduce complexity, how to reduce the risk of costly and time-consuming refactoring projects, how to support digital transformation, how to modernize applications at your own pace, how to align IT infrastructure with business needs, and how to empower developers through automated development and release.
Now, a consistent infrastructure is the ideal solution to the above problems.
What is a consistent infrastructure platform? It smoothly supports platform migration, where existing applications are moved to public, private, or hybrid clouds without code or architecture changes; Easy platform transformation involves containerizing traditional VIRTUAL machine architectures, bringing speed and agility to applications. Realize the reconstruction and establish the microservice architecture adapted to cloud native. In summary, a consistent infrastructure platform can support all application types and operate smoothly and switch freely in a variety of environments, from data center to edge to cloud.
A consistent, software-defined single infrastructure and management platform is the foundation of any type of cloud migration or modernization, allowing enterprises to modernize IT at their own pace, based on the specific requirements of their applications. For example, a consistent infrastructure enables faster and more agile development of new applications and services, with cloud-native features such as mobility, self-service, and resilient scalability. Another example is a consistent single platform that extends from the data center to the edge to multiple clouds, allowing enterprises to scale on demand in a variety of environments and seamlessly, smoothly, and flexibly meet the needs of working from home. The Intel Select Solution for VMware Horizon VDI on vSAN, jointly developed by VMware and Intel, is a secure and scalable VDI Solution. Tests of Principled Technologies have shown that because of the addition of Intel Optane persistent memory to the solution, the cost per VDI session has been reduced by up to 16% when the number of VDI users has increased by 87%.
Today, containers are recognized as the foundation for next-generation application development and modernization. With containers, developers can deploy their applications in lightweight, portable packaging. However, there is disagreement and even misunderstanding about how to use containers more efficiently, namely using separate platforms for containers and virtual machines. This approach increases the complexity and cost of IT, and raises the risk and complexity of managing security, compliance, and IT regulation. It would be wise to have a consistent single architecture for containers and virtual machines. We see that in a production environment, most enterprises will put virtual machine applications together with containerized applications.
The VMware Cloud Foundation, which runs on Intel-based servers, is a hybrid Cloud platform for managing virtual machines and orchestrating containers. It is built on a full-stack hyper-converged infrastructure technology. Intel provides the basic industry-standard hardware and software-optimized infrastructure to support scalable virtualized computing, networking, storage, and security capabilities of virtual machines and containers. VMware Cloud Foundation software-defined infrastructure and management systems are built on top of Intel infrastructure. By deploying and managing workloads on the VMware Cloud Foundation, enterprises can achieve consistent infrastructure and operations across private, public, and edge environments, and manage container-based workloads and virtual machines on a single platform using a single Cloud computing operation and maintenance pattern for consistent service delivery and use. In particular, VMware has embedded Kubernetes into vSphere, which means that all of the tools in VMware that have been optimized for vSphere are now optimized for Kubernetes. With features such as VMware Tanzu Mission Control, developers can utilize native security and policy protection for self access to Kubernetes.
In summary, a consistent infrastructure facilitates multi-cloud scaling, ensuring mobility of applications, as well as visibility and traceability, while having native security to enhance trust, control, and protection. In addition, unified and efficient management can be achieved on top of a consistent infrastructure, further simplifying applications.
Five-step hybrid cloudy construction gets twice the result with half the effort
According to a survey of 1,200 companies worldwide conducted by VMware and Management Insights Technologies, 66% of organizations plan to migrate more than half of their existing applications to the cloud in the next three years. 48% of enterprises already use more than one public cloud IaaS in their production environment; 76% want IT departments to deliver Kubernetes immediately available to developers. It is an irreversible trend to realize the modernization of application towards mixed cloud.
Enterprises must be aware that there is no one-size-fits-all cloud strategy and that IT leaders need to build a hybrid multi-cloud platform that delivers application lifecycle-agile and supports infrastructure scalability based on the actual needs of the enterprise. VMware Multi-cloud provides a consistent software Foundation for an enterprise's digital business and is based on the VMware Cloud Foundation to provide virtualization and software-defined data center (SDDC) technology and capabilities anywhere an enterprise manages its workloads.
In the process of planning and implementing hybrid cloud, enterprises can follow the following five-step process: Step 1: evaluate application requirements and determine the main application scenarios; The second step is to evaluate the operation and mixed operation of cloud environment and determine the impact of personnel, process and supervision of these service enterprises. Third, consider the issues related to private cloud. Generally speaking, adopting private cloud is usually the first step of IT modernization. Enterprises need to modernize and upgrade the infrastructure in the existing IT environment, rather than fundamentally change IT. Step 4: Check the public cloud. The scale and agility of the enterprise can be greatly improved by adopting the public cloud. At this stage, the enterprise should choose a public cloud and hosting provider that can fully meet the business needs. Step 5: Implement and start experimenting.
To ensure a successful hybrid cloud implementation, an enterprise needs to develop a phased implementation plan, architects need to identify key workload types, and look for solutions that can manage virtual machines and container-based workloads in parallel, and ensure that they work both on-premise and in a public cloud environment. In addition, enterprises need solutions that provide native security at the infrastructure level and ensure consistent deployment of applications across environments.
Considering the above factors, VMware Cloud based on Intel architecture is a good choice. VMware Cloud is a universal, multi-cloud platform that provides a consistent infrastructure and comprehensive operations management, enabling Cloud operations for new and legacy workloads deployed anywhere, simplifying the hybrid Cloud journey for enterprises.
From a long-term enterprise perspective, future-oriented hybrid or multi-cloud solutions can provide all the flexibility needed while optimizing cloud overhead and enhancing security across all cloud environments. This will eventually lead to a cloud operation and maintenance model that can be used in multiple environments, allowing enterprises to both modernize data center service delivery and leverage the scale of the public cloud and cloud native services to meet the needs of various businesses and technologies. VMware Cloud based on Intel architecture has accumulated rich experience and mature methodology in hybrid Cloud, which will make the enterprise's hybrid Cloud construction get twice the result with half the effort.