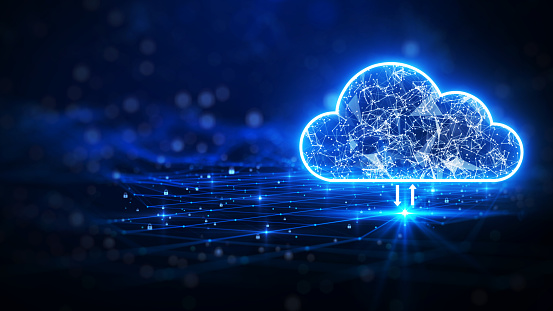 The development trends of cloud computing include "full cloud", "cloud network integration", "cloud side collaboration", "cloud native", "inter-cloud computing" and so on.
How to understand "overall cloud"? To put it simply, it is to change the production and operation mode of traditional industries to the "cloud" side, and use artificial intelligence technology to process big data. To be specific, enterprises deploy their IT infrastructure and service platforms on the cloud to obtain computing, storage, data, and application services conveniently through high-speed interconnected networks.
The overall size of China's cloud computing market reached $7.3 billion in the january-March period of 2022, up 21% year-on-year, according to a report on China's cloud computing market. Alibaba Cloud took the lead with 36.7 percent of the market, followed by Huawei Cloud 18.0 percent, Tencent Cloud 15.7 percent and Baidu Smart Cloud 8.4 percent, with the top four cloud service vendors collectively occupying 78.8 percent of the market.
Enterprises can choose to use public cloud, private cloud, and hybrid cloud. Enterprises on the cloud will be conducive to reducing enterprise costs, the construction of industrial Internet innovation and development ecology, promote the realization of the whole process of manufacturing, the whole industry chain and product life cycle optimization, improve the integration of manufacturing and the Internet development level.
According to the White Paper on the Development of China's Cloud Computing Industry, it is estimated that the rate of government and enterprises accessing the cloud will exceed 60% in 2023. According to a white paper on cloud computing development by The China Academy of Information and Communications Technology, 95 percent of enterprises believe that using cloud computing can reduce their IT costs, with more than 10 percent of users saving more than half of their costs. It can be seen that cloud computing will become a key element of enterprise digital transformation.
Over the next decade, more and more enterprises will share cloud-based benefits. Local governments have encouraged the acceleration of cloud innovation and entrepreneurship. We will support enterprises and entrepreneurs in using cloud computing platforms and new technologies such as big data, the Internet of things, artificial intelligence and blockchain to foster new forms and models of business such as the platform economy and sharing economy.