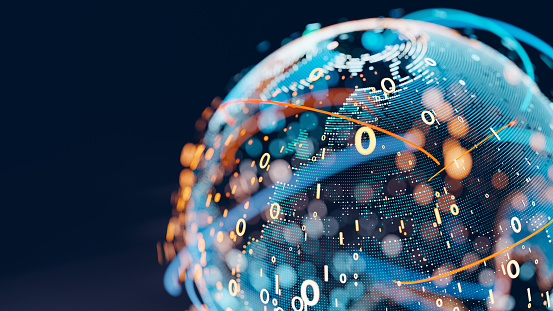 Today, there is a huge leap in the range of technologies that companies adopt. "Achieve more in less time" has long been the motto of companies around the world.
Why is edge computing gaining popularity?
In recent years, improving edge processing capability has become a popular trend, which provides a technical basis for autonomous systems. As a result, companies can improve efficiency and production, and employees can focus on higher-value work.
What do you know about edge computing?
Edge computing is a distributed/network computing strategy in which the analysis and processing of data takes place near the point of collection and processing, rather than in a server or cloud platform in a data center. With this new architecture, you can access sensors that collect data and edge servers that securely analyze data in real time and in the field. It can also connect other devices to the network, such as mobile phones and computers.
The data processing at the edge helps to quickly apply analytics and deploy AI capabilities, which is interesting. In addition, edge computing allows for seamless data transfer without delay and reduces network bandwidth and storage requirements.
The utility of edge computing has been realized on a global scale. The following statistics speak for themselves:
According to a research report released by Gartner, 50% of the data generated by enterprises will be generated and processed outside data centers or cloud platforms through edge computing by 2022.
According to IDC's Global Edge Spending Guide, enterprise and service provider spending on software, hardware and services around edge solutions will grow rapidly to about $274 billion by 2025.
Edge computing and cloud computing
Many people have questioned whether edge computing is a subset of cloud computing and vice versa. In fact, edge computing works in tandem with cloud computing to provide customizable solutions based on each enterprise's specific data collection and analysis.
Edge computing turns out to be suitable for handling specific workloads of real-time data collection and processing. At the same time, cloud computing helps provide a centralized site for large-scale analysis. Edge computing and cloud computing work together to provide real-time insights into performance and support projects such as machine learning.
Why is edge computing gaining popularity?
Support automation of all business processes.
Stimulate operational capabilities.
A low cost strategy is proposed to achieve scalability.
Provides better performance and security across all devices.
Reduce bandwidth to provide lower transmission costs.
Edge computing advantages
Improve security by spreading processing and storage across devices.
Edge computing provides higher speeds and lower latency for faster data processing.
Provide cost-effective ways to scale and adapt, allowing enterprises to enhance their computing power.
Disadvantages of edge computing
To keep your business on track, data is a priority in every aspect. As edge servers collect data and information, compliance and regulation must be thoroughly checked.
The network architecture of edge computing adds to the number of known network attacks, and such systems are vulnerable to security breaches and malware penetration.
As more data is protected at the edge, more computers are needed. Therefore, bandwidth must be increased. The realization of edge computing requires the balance of network bandwidth.
How important is quality assurance (QA) in edge computing?
The layered architecture of edge computing involves many interdependent components. This includes:
Edge of the software
Edge hardware
The edge gateway
interconnection
Cloud computing
Data synchronization
The value of quality assurance (QA) may be evident during validating the functionality of each of the above components and further testing to ensure that they operate harmoniously as part of an integration architecture.
Some of the test activities performed on edge components are:
Unit testing
The API test
The performance test
Database testing
Integration testing
Security testing
Why is edge computing gaining popularity?
One can learn more about the use cases of edge computing and observe its existence in daily work and life, as well as the benefits of this interesting computing model.