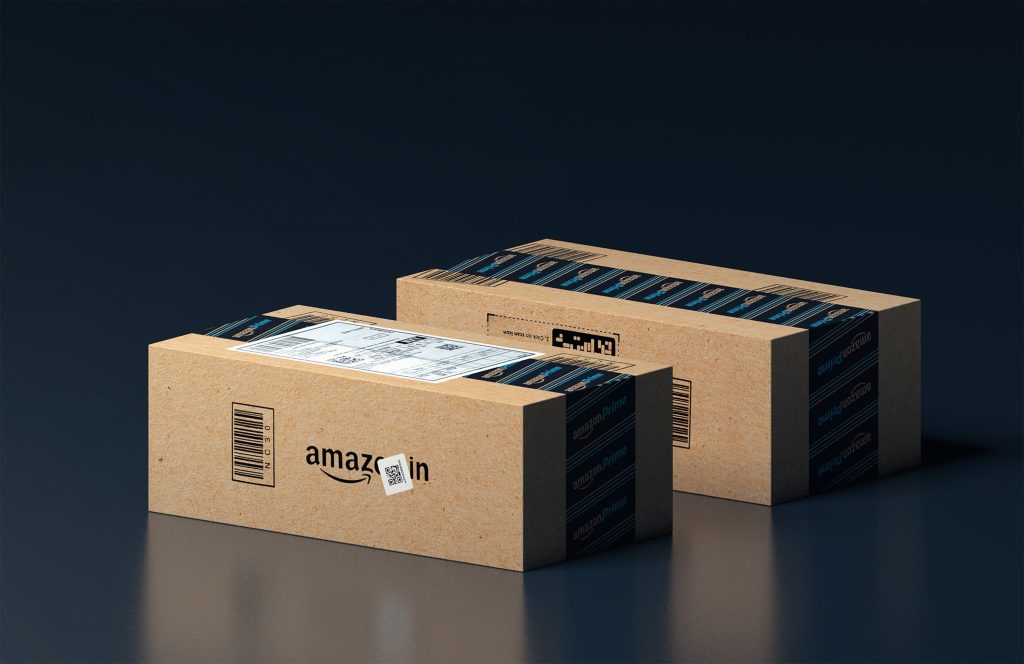 Amazon Cloud is on top of Prime Day
As a leader in the cloud computing industry, Amazon Cloud Technology can be said to originate from the retail industry, and its extensive cloud services are playing an important role in the transformation of the retail industry. Amazon Cloud is also well positioned to support Amazon Prime Day.
Guarantee system stability: During Prime Day, Amazon Elastic Compute Cloud (Amazon EC2), an internal measure of computing power, saw a 12% increase in the total number of standardized instances and a 7% increase in overall server energy efficiency compared to Black Friday 2021. This is helped by the adoption of more instances based on Amazon Graviton 2 processors.
As the second-generation Arm architect-based processor of Amazon Cloud Technology, Amazon Graviton2 is based on the 64-bit Arm Neoverse N1 microarchitecture design. Compared with X86 instances configured with the same configuration, Amazon Graviton2 will achieve a 40% increase in the cost performance of running workloads. Compared with the first-generation Amazon Graviton processors, Amazon Graviton2 processors achieve a significant leap in performance and functionality, achieving 7 times the performance of the former, 4 times the number of computing cores, 2 times the cache, and 5 times the memory speed. It can be said that Amazon Graviton2 is very suitable for e-commerce Graviton2 applications that need to be expanded in parallel.
In addition to Amazon EC2, Amazon EBS storage increased by 152 petabytes, processing 11.4 trillion storage requests and transmitting 532 petabytes of data per day. The increased efficiency of Amazon's internal services resulted in about 4% less Amazon EBS storage actually being used and 13% less data being transferred during Prime Day compared to last year.
Ensure smooth transactions: Amazon Aurora is a relational database management system built for the cloud that is fully compatible with MySQL and PostgreSQL, providing the performance and availability of commercial-grade databases at one-tenth of the cost. Earlier this year, Amazon Cloud announced the availability of Amazon Aurora Serverless V2, a Serverless database service that automatically scales to hundreds of thousands of transactions in a fraction of a second, supporting even the most demanding applications.
During Prime Day, 5,326 Amazon Aurora database instances compatible with MySQL and Postgre SQL processed 288 billion transactions, stored 1,849 TB of data, and transferred 749TB of data.
Amazon DynamoDB is a fully managed, serverless NoSQL key-value database designed to run high-performance applications of any size. Notably, DynamoDB supports high-traffic, extreme scale events, can process millions of queries per second, and provides a seamless retail experience using design patterns to deploy shopping carts, workflow engines, inventory tracking, and customer profiles. Amazon DynamoDB powers several of Amazon's high-traffic websites and systems around the world, including Alexa, Amazon.com, and all Amazon distribution centers. Amazon DynamoDB remained highly available throughout, with response latency as low as milliseconds, and trillions of API calls were made during Prime Day, peaking at 105.2 million requests per second.
Smooth logistics: Amazon SageMaker is a fully hosted service that helps data scientists and developers quickly build, train, and deploy machine learning models. The Amazon Robotics Pick Time Estimator, which uses Amazon SageMaker to train a machine learning model to predict how long it will take for future Pick operations, processed more than 100 million transactions during Prime Day.
In terms of package planning, on the highest Prime Day traffic Day in North America, the package planning system performed 60 million Amazon Lambda serverless service calls, Amazon Simple Storage Service (Amazon S3) processed 17TB of compressed data, Amazon DynamoDB and Amazon ElastiCache stored 64 million items, Amazon Kinesis processes 200 million events, and 50 million Amazon
SQS events.
In addition to systems, payments, and logistics, Amazon Cloud has also put a lot of effort into marketing.
Amazon Simple Email Service (Amazon SES) Push Email is a cloud-based push Email Service designed to help digital marketing and development teams send relevant emails. To keep consumers informed about purchases and confirm orders, Amazon SES sent a peak of 33,000 emails per second during membership days.
In addition, thousands of Amazon employees are using Amazon QuickSight to view various Prime Day metrics, get visualizable results, and ask Amazon QuickSight Q. Amazon QuickSight served millions of business intelligence queries during Prime Day, processing up to 500 queries per minute per dataset.
Helping the retail industry innovate
The brilliant achievement of Amazon Prime Day cannot be separated from the support of Amazon cloud technology. It can also be seen that the retail industry needs the efficient technical support of the whole process. Amazon Cloud Technologies, with its strong infrastructure, rich cloud services, and years of experience in the retail industry, has developed comprehensive and deep partnerships with thousands of retailers to help innovate in the retail industry. In the future, Amazon Cloud Technology will continue to deeply cultivate the retail industry, enabling the digital transformation and upgrading of the global retail industry!