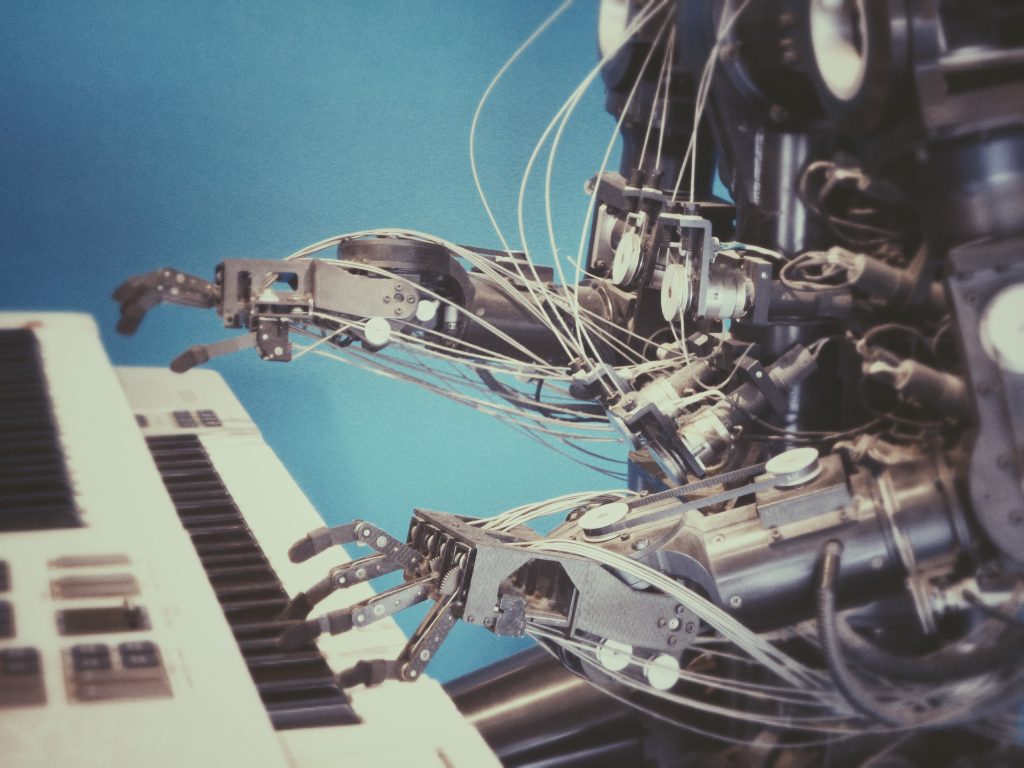 At the end of 2020, DeepMind's artificial intelligence (AI) system AlphaFold made unprecedented progress in predicting protein molecular structures. Not only is this a big boost for the life sciences, but it also reinforces the idea that AI with the ability to master "dark knowledge" can help people skip the "unknown" dark box and go straight to the "new knowledge".
Therefore, it is not difficult to understand why the increasingly mature and hot AID-aided Drug discovery (hereinafter referred to as AIDD: AI Drug Design) has developed from embryonic development to almost participating in the whole process of drug development from drug target discovery to clinical trials in just a few years. In particular, AIDD is significantly reducing the demand for expert knowledge and massive data in the blind areas of human cognition, such as target screening and compound discovery in new drug development, and is expected to change the dilemma of "a narrow escape" in new drug development.
Besides AI technology progress, the rapid popularization of AIDD also inseparable from the "privileged" - mature cloud computing technology to its place of AIDD also provides the necessary infrastructure and digital ability, allowing drug firms to quickly break through storage, work force, machine learning model, such as digital bottleneck, to become the norm in efficient tools AIDD. For example, in COVID-19 vaccine development, Moderna completed the sequence of its mRNA COVID-19 vaccine in 2 days and released its first clinical batch in 25 days using machine learning capabilities built on Amazon's cloud technology platform. This indicates that drug research and development is stepping into the "AI era".
AIDD has accelerated drug discovery
The research and development of new drugs has always been one of the most time-consuming and risky technical research fields in the field of human research. Overall, a new drug costs about $2.6 billion and takes about 10 years to produce, according to the journal Nature, with a success rate of less than one in 10.
Since the mid-1990s, Computer Aided Drug Design (CADD) has been used and gradually become the mainstream digital auxiliary technology of drug companies. However, the ability of CADD is limited to the screening and optimization of existing knowledge and data, and its role is more to "replace" rather than "break through" human, so it cannot reach the cognitive blind area that human has not yet set foot in.
In contrast, AIDD can fully explore the unknown molecular structure space, generate new molecular compound structure beyond existing experience and data, and bring a real revolution to drug development. By machine learning, AI have deep learning, image recognition, and cognitive computing ability drugs for embedded in each link, predictable disease target recognition more accurate, and based on the experimental and simulation data CADD wet evaluation of new drug molecular design, compound activity, toxicity evaluation research and development process, greatly reduce the dependence on the amount of data and expert knowledge.
The most obvious value of AIDD is to significantly reduce the high capital and time costs of traditional drug development, bringing a huge leap in R&D efficiency. According to data from Exscientia Company Deck, the use of AI technology can reduce the cost of developing new drugs by about 35% and shorten the development cycle to one to two years.
Cloud computing pushes AIDD to become a normal tool
In 2021, InSI, an Amazon Cloud customer and AI drug development company, announced that the world's first AI-discovered and designed drug candidate for the treatment of idiopathic pulmonary fibrosis had entered clinical trials. From target discovery to compound validation, INSI takes less than 18 months and costs just $2.6 million, reducing the computational cost of drug discovery by approximately 99%.
Insi's drug discovery engine, built on top of the Amazon Cloud Technology platform, is the core of the company's product portfolio. The engine uses millions of data samples and multiple data types to discover disease biomarkers, identify the most promising targets, and design small molecule compounds with specific properties.
Since INSI's AI platform has to process a large amount of experimental and textual data, it requires a high graphics processing unit (GPU). Insi's AI tools such as PandaOmics™ and Chemistry42™ run on Amazon Elastic Compute Cloud (Amazon EC2) to achieve the flexibility and scalability of cloud servers without maintaining large local computing clusters. In addition, InSI uses Amazon Simple Storage Service (Amazon S3), an object storage service, to store related data, enabling its teams in six countries to easily access required data and collaborate across borders.
Mature, easy-to-use, and "AI-friendly" cloud platforms create a "shortcut" for industries to enter the AI era. So far, more than 75% of artificial intelligence applications on the cloud are developed based on Amazon Cloud technology platform, which also enables Amazon Cloud technology to accumulate rich artificial intelligence and machine learning technology and successful experience. Amazon Cloud Technology can provide perfect services and technical support for AIDD's three digital foundations of computing power, algorithm and data as well as security compliance requirements:
· High performance GPU/ CPU computing power required by AIDD can be obtained without initial infrastructure investment and paid on demand;
· Provides a large number of training inference and deployment tools, supporting multiple deep learning frameworks. Institutions and personnel can quickly start research and development and testing without in-depth knowledge;
· Amazon Cloud Marketplace offers hundreds of algorithms and models. Scientific data for drug discovery is also available in Amazon's Open data sets, such as ChEMBL, ZINC and Open Target.
· The cloud infrastructure of Amazon Cloud Technology has passed 98 global safety compliance certifications, and follows and supports more than 50 global life science compliance standards, including GxP, HIPAA, HITRUST, and has been certified by the Chinese unit of the Regulations on the Management of Human Genetic Resources in China. So that teams and organizations can carry out safe and worry-free data cooperation.
According to incomplete statistics, more than 40 drug pipelines involving AI have entered the clinical stage in the world. With the widespread application of AIDD, many enterprises at home and abroad have chosen Amazon cloud technology as the cloud computing platform for deploying AIDD. Amazon Cloud Technology can not only provide the on-cloud infrastructure required for AIDD, but also directly assist the development and use of AI tools, or use Amazon Cloud Technology up to 92 life science public data sets to quickly enter the model training.
In recent years, based on Amazon Cloud technology, Astrazeneca has developed a machine learning-driven pathology image recognition and detection model, which is used to replace the previous method of manual sample cataloging in drug candidate development. With the help of Amazon SageMaker Ground Truth, Astrazeneca was able to quickly annotate, collect and classify training samples and form a dataset that could be used for model training in 50% of the previous time.
In addition to saving time and labor costs, models trained with datasets help developers achieve more accurate analysis results. In the pilot, Astrazeneca used 2,000 samples to analyze the key structures responsible for diabetes damage with 95 percent accuracy, allowing scientists to quickly understand the safety and efficacy of drugs and accelerating the development and marketing of new drugs.
Unlock the greater potential of AIDD and fully step into the "AI Era" of drug development
"Openness" is the key to the development and adoption of AI. In order to make AIDD more fully developed and explored in the future, it is bound to go out of the island that only enables a single enterprise. Looking into the future, with the help of the public cloud's data security protection and compliance sharing mechanism, pharmaceutical enterprises will have the opportunity to realize cross-enterprise data cooperation on the premise of ensuring the security of core data, and continue to improve the capability, application scope and influence of AIDD in a more open ecology.
Back in 2019, MELLODDY, a Federated machine learning for drug discovery on Amazon Web Services, was built by Amazon Cloud Technology with ten of the world's largest pharmaceutical companies. Let pharmaceutical companies in the environment of security, compliance, ensure data privacy, multi-party cooperation, accelerate the scientific research and discovery process of the entire industry. Currently, the MELLODDY platform runs on Amazon Cloud Technology platform on an unprecedented scale, using federated learning to train models on billions of experimental data points, and analyzing more than 20 million chemical molecular structures and physical and chemical properties. And MELLODDY allows companies to collaborate on machine learning to train drug discovery models without sharing proprietary data and models. The project is a successful demonstration of how pharmaceutical companies can collaborate through cloud computing to accelerate the discovery of new drugs.
Many companies in the drug R&D field in China have begun to explore the commercial potential behind AIDD while receiving policy incentives. Beyond the stage of assisting preclinical trials, AI technology still has more potential to be exploited. For example, the integration of AI with the Internet of things and data warehouses can promote the whole process improvement of drugs such as digital experiments, multicenter clinical trials, intelligent manufacturing and real-world analysis. More and more enterprises have also gradually started the substantive application of AIDD, and boosted the domestic drug research and development into a new "high-yield" stage.
According to Data Bridge Market Research, the drug discovery market in Asia-Pacific will witness a compound annual growth rate (CAGR) of 50.9% in value between 2022 and 2029, and China is expected to become the dominant country in this sector. As cloud computing continues to pave the way for AIDD and other AI applications, domestic pharmaceutical companies will be expected to complete the leap in R&D capabilities, making the above prediction the final reality.
Source: Amazon Cloud Technology