1. Select an instance, and click the "Manage".

2. Click [ Snapshot management], select the snapshot to rollback.

3. Click "Confirm" to roll back the cloud server.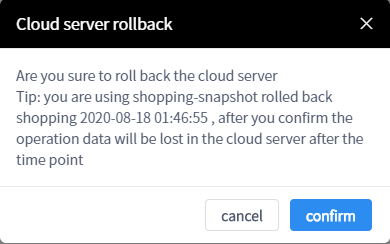 You can also go to ECS Snapshot console to roll back the snapshot. Click "rollback."

If you have any questions, please contact us at [email protected] or submit a support case.