After you complete Extend System Partition, although the entity storage space has been extended, but for the instance which the file system has been created, it is still necessary to extend the file system to identify the new extension space. This document tells you how to extend file systems in Windows.
Please note that improper file system operation can affect existing data, so it is highly recommended that you manually create snapshots to back up your data before operating.
Volume extension needs to restart/reboot the instance or re-scan the volume before it can be identified, which will cause your business to be interrupted for a certain time, please be careful.
Take windows2016-datacenter for example
1. Right-click the "C", select [Extend Volume], then fill in the new size. Click OK.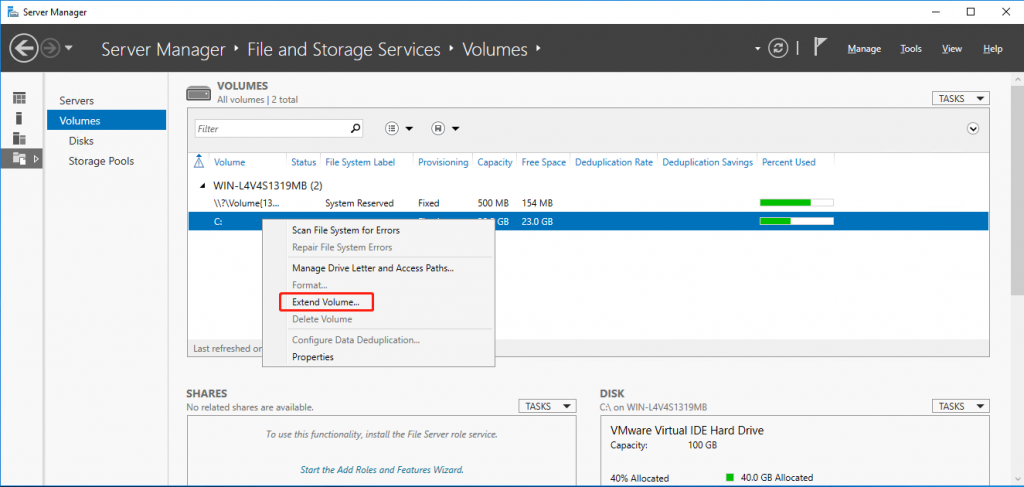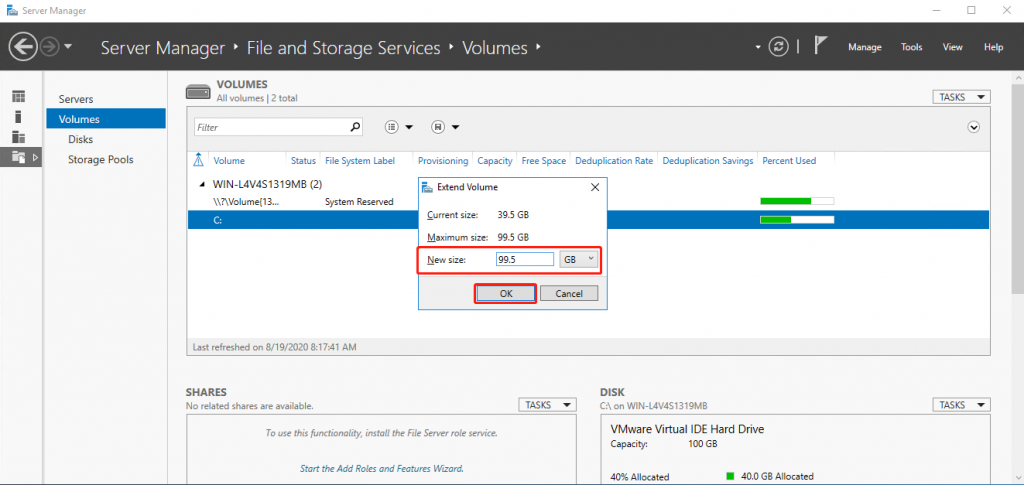 2. You will see the extended volume in your volume after you complete the file system extension in Windows.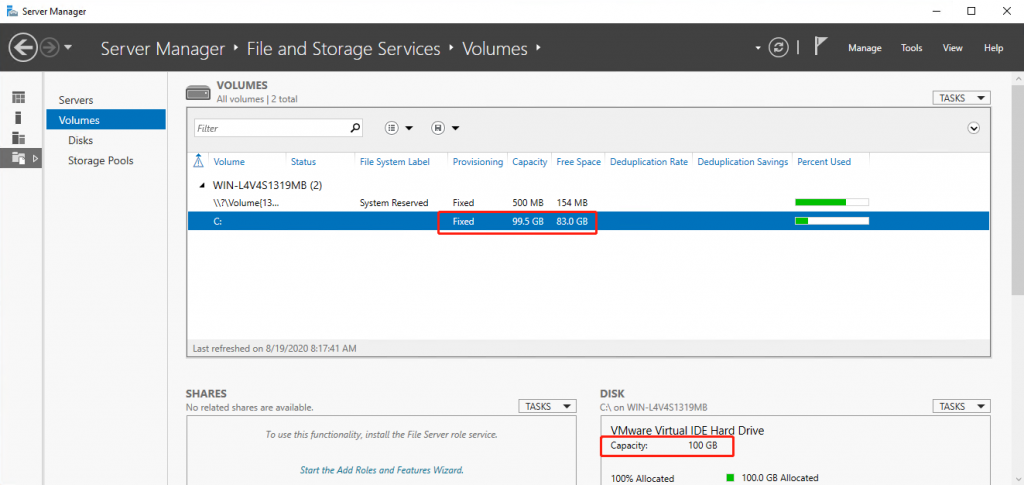 If you have any questions, please contact us at [email protected] or submit a support case.