Currently, XRCLOUD supports expandable storage. Users can extend the cloud host's size at any time when creating a cloud host or when needed later to increase storage space without losing the original data on the system disk. To extend system partition, the user needs to expand the physical system disk by size.
Extend System Volume When You Create an Instance.
The default system volume size is 40 GB SSD. If you want more storage sizes, you can choose the size of the system volume from a minimum of 40GB to a maximum of 1000GB when creating the cloud host.

Extend system volume after you create an instance.
You have created an instance, but you want more storage sizes, you can extend system volume as the following :
Method1:
1. You need to shut down the instance, then click [Host Upgrade]
2. You can extend the system volume size by sliding the panel slider, and select "Buy now" after confirmation.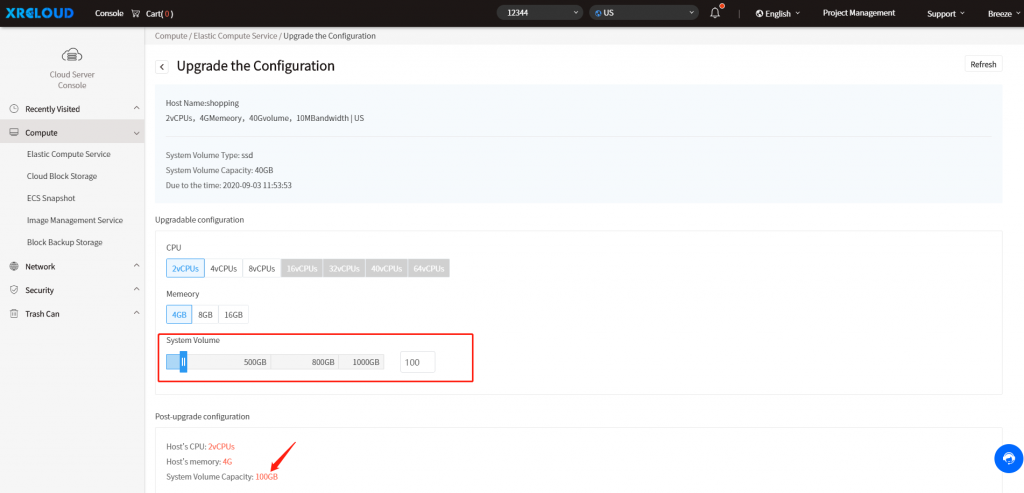 Method2:
1. Click the [Manage], and click the [Extension] in the Basic Configuration tab.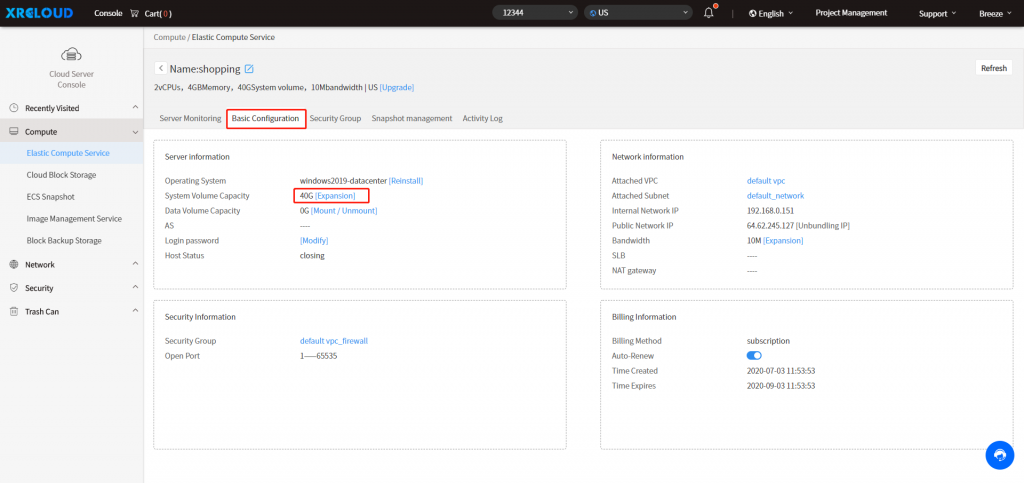 After you extend the system volume successfully, you need to expand the file system according to your system type. Please refer to how to extend file system in Windows system, how to expand file system in Linux system.
If you have any questions, please contact us at [email protected] or submit a support case.