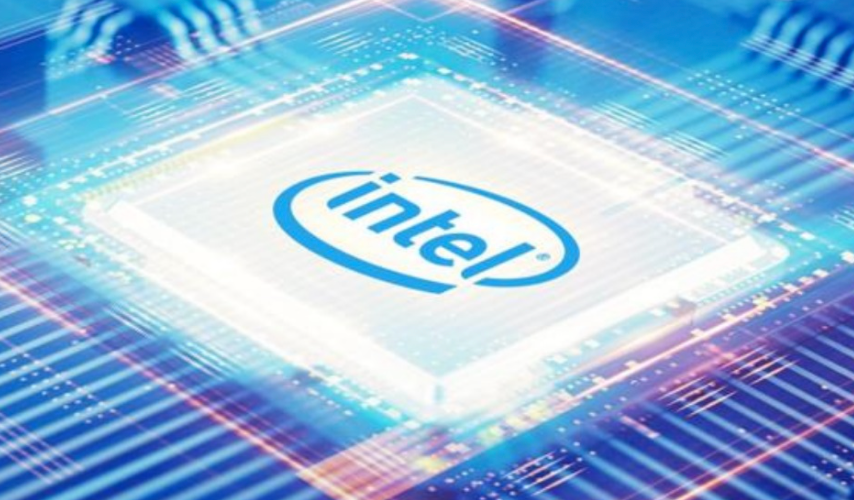 US chipmaker Intel (INTC) is selling part of its memory chip business to SK Hynix for $9 billion in a transaction that would make the South Korean firm the world's second-largest flash memory chipmaker.
S.K. Hynix will acquire Intel's NAND memory chip company, including related manufacturing and design patents, as well as the U.S. firm's Dalian factory in China, the companies said in a statement on Tuesday. Intel NAND flash memory products are used on devices such as smartphones, laptops, and hard drives. The U.S. company will retain Optane, its advanced memory chip technology business.
The deal comes after Intel acknowledged that it was struggling to manufacture the next generation of cutting edge chips in volume. In July, the company said that the production of 7-nanometer chips will be postponed until 2022. Meanwhile, rivals Taiwan Semiconductor Manufacturing Company (TSMC) and South Korea Samsung successfully produce and sell chips. Nevertheless, it costs a lot of money to remain on the cutting edge.
According to the Eurasia Group's September survey, US semiconductor firms invested $72 billion on research and development and capital investment in 2019, compared to $40 billion in 2007.
For Intel, the deal "will allow us to further focus our investments in differentiated technology where we can play a greater role in the success of our customers and deliver attractive returns to our shareholders," said Intel CEO Bob Swan in a statement.
For SK Hynix, acquiring part of Intel's memory chip business will enable the South Korean company to rise from the fourth position in the global NAND flash chip makers ranking to second, just behind Samsung's rival.
The business currently has a market share of 11.7 percent, compared to Samsung's 31.4 percent, according to TrendForce. Intel's company will have a consolidated market share of 23.2 percent.
So what's the strategic thinking behind Intel's selling of the memory chip business?
NAND memory chip is not a profitable business: it is a market that competes with supply chain capabilities, compared to cost and capacity, and overall gross profit is low. Intel's non-variable storage solutions business (NSG) industry lost 260 million U.S. dollars and 5 million U.S. dollars in 2017 and 2018, respectively. It did not start to make a profit of 120 million U.S. dollars until 2019. This year, due to the pandemic, the demand for the technology industry has skyrocketed. In the first quarter, Intel achieved revenue of US$1.7 billion, an increase of 76% year-on-year. As of June 27, 2020, Intel's NAND business contributed approximately US$2.8 billion in revenue and US$600 million in profit to Intel's Non-Volatile Memory Solutions Group (NSG) in the first half of this year.
Focus on chip manufacturing technology: Intel announced in July this year that the 7nm process was postponed for six months, causing its stock price to fall by 16.33% on the same day. This also invested in a catharsis and warning of distrust of Intel as a whole. TSMC has led Intel in the field of chip manufacturing. Therefore, Intel needs to devote more energy to advanced chip manufacturing to catch up with or surpass TSMC and maintain its competitive advantage.
Responding to the strong challenge of ARM: Nvidia is close to completing the acquisition of ARM. ARM has experienced rapid advancement in the mobile Internet era, occupying the largest consumer terminal mobile phone market, and has begun to enter the existing X86 market, desktop terminals, servers, and artificial intelligence industries. With the advent of the Internet of Everything era, ARM's low power consumption, open system, rich scenes, and mature ecological chain have built an excellent wall for the ARM system. The future of ARM is fierce, and Intel has already felt immediate pain. Therefore, Intel will vigorously invest in 5G, artificial intelligence, cloud computing, and other fields to seek future breakthroughs.
The future of storage is computing: Intel also retains the Optane memory product line, which they are well prepared for future competition. Memory storage is closely related to computing. Therefore, Intel is inseparable from the development of chips and computing. In conjunction with storage, memory technology will also promote computing technology development, so the Optane product line is their competitive advantage.