This document takes Windows Server 2012 R2 operating system as an example to introduce the addition and installation of IIS roles on Windows cloud servers.
Steps
Log in to the Windows cloud server.
In the operating system interface, click [Dashboard] to open the server manager. As shown below: Using the Server Manager, select 2 [Add roles and features] and the "Add Role and Function Wizard" window will pop up.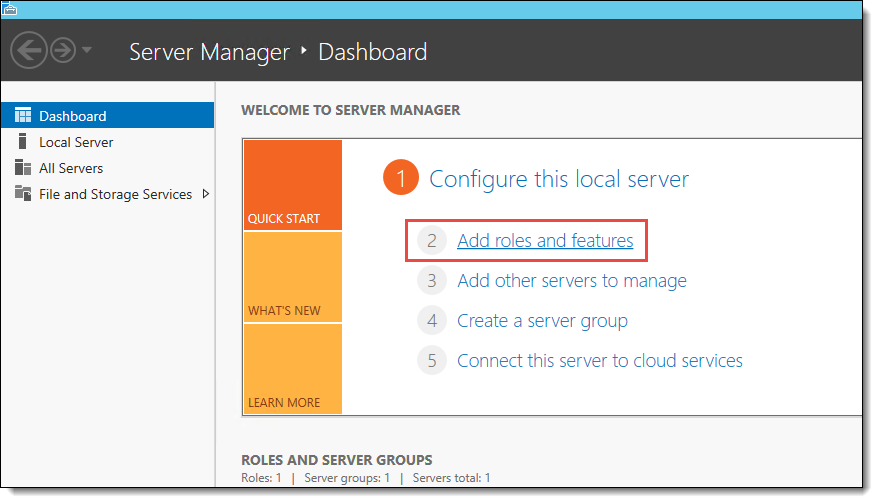 In the "Add Roles and Features Wizard" window, click [Next].
In the "Select Installation Type" interface, select [Role-based or Feature-based Installation].
Select the server you are configuring, and then click [Next].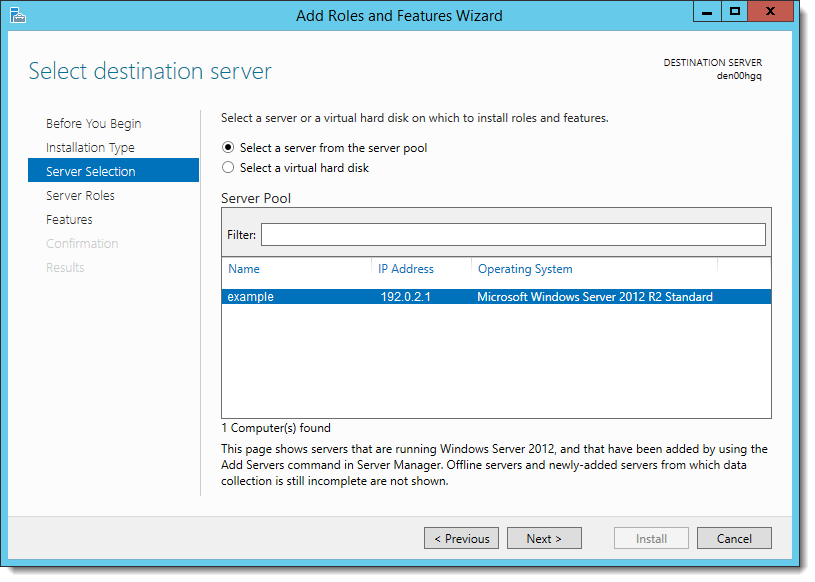 In the "Server Roles" interface, check [Web Server (IIS)].
The prompt box of "Adding the functions required by the Web server (IIS)" pops up.
In the pop-up "Add Functions Required for Web Server (IIS)" prompt box, click [Add Function], then [Next].
In the "Features" interface, check [.NET Framework 3.5 Features], and click [Next] twice.
In the "Web Sever Role (IIS) - Role Services" interface, as shown below, check [CGI] and click [Next].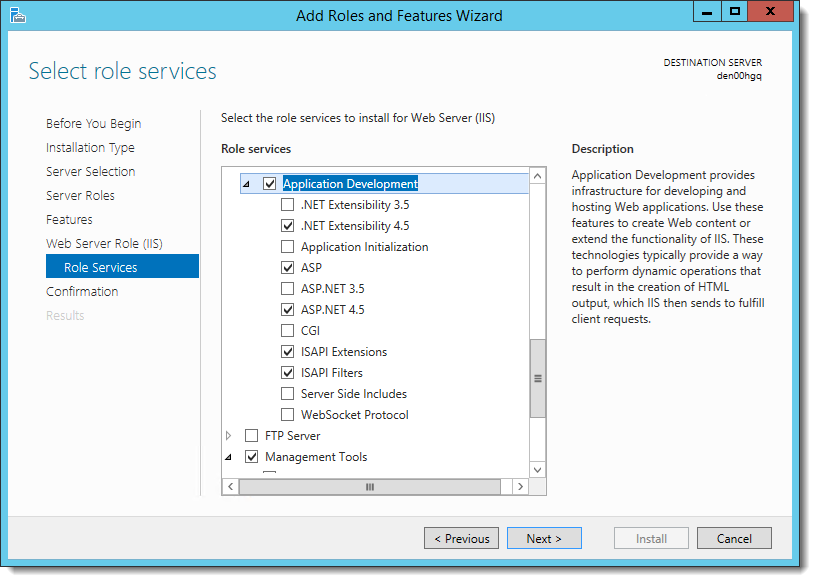 Confirm the installation information, click [Install], and wait for the installation to complete.
After the installation is complete, visit in the browser of the cloud server to http://localhost/verify whether the IIS installation is successful.
If the following interface appears, it means the installation is successful.