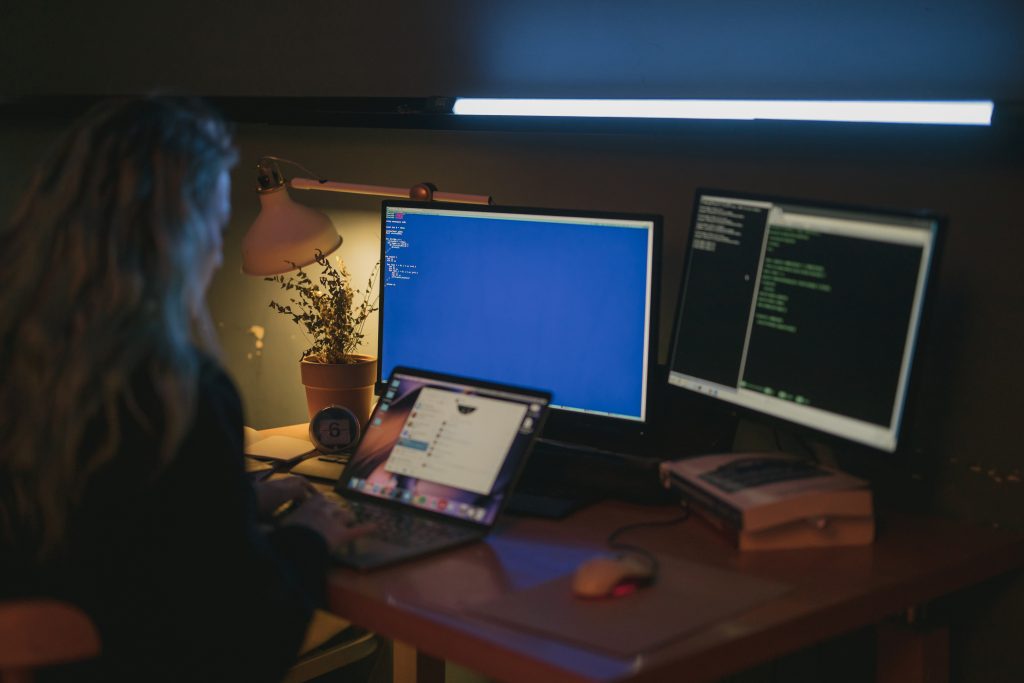 Risk management and cybersecurity have risen to the top of the boardroom agenda. According to a Gartner report, 61% of chief information officers (CIOs) increase their cyber and information security investments. By the end of this year, the global research and advisory group expects that spending on information security and risk management technology and services will have increased by 12.4 percent. Even more, telling is that firms have begun to appoint cybersecurity experts to their boards of directors.
Cloud use has increased due to the emergence of the hybrid workplace and the necessity to transition to digital business models quickly. Securing cloud environments is a crucial step in a company's quest to becoming a more flexible, sustainable, and resilient intelligent organization. Being smarter also means outsmarting even the most sophisticated cyber crooks while keeping company operations and data safe.
Cybersecurity concerns such as malware, spear phishing, ransomware, and denial-of-service attacks may be addressed, identified, protected, detected, responded to, and recovered using an end-to-end secured digital core platform that can address, identify, protect, detect, respond, and recover (DDoS). As the cornerstone for digital transformation, it begins with integrating and correlating security and risk governance into fundamental business processes.
Three key questions define best practices for protecting businesses' cloud operations. First and foremost, who is in charge of the cloud? Many companies adopt a Managed Service Provider (MSP) model that includes security device and system monitoring and administration, dubbed Managed Security Service Provider (MSSP). Managed firewall, intrusion detection, virtual private network, vulnerability screening, and anti-malware services are just a few security services available.
Second, what is the model's responsibility shift? The management of the cloud is always a joint duty between businesses and their cloud infrastructure providers. This applies to all cloud types, including private, public, and hybrid.
The infrastructure as a service (IaaS) and platform as a service (PaaS) layers are often handled by cloud providers, whereas businesses address the application layer. User management concepts for business applications, such as user identity governance for human resources and financial applications, are ultimately decided by companies.
Here are five tried-and-true strategies for securing and safeguarding company processes in any cloud environment, based on my experience and work with SAP customers:
1. Focus on End-to-End Security Monitoring
To defend a corporation from cyber-attacks and security breaches, having an antivirus product and some form of internal security protocols is no longer sufficient. It's nearly impossible to attain the correct visibility without the proper technological stack and qualified staff, and without visibility, there's no efficiency.
To achieve end-to-end security monitoring, today's enterprises require three components: solid cyber threat intelligence, an effective security monitoring system, and a technical stack to rely on for detection and containment activities. It also incorporates threat modeling, which uses real-world threat intelligence to determine whether a particular indicator or behavior is worrisome.
2. Pursue a Risk-Based Approach to Vulnerability Management
When comparing the danger perception vs. the actuality of the threat, there is a general inclination to give more attention to zero-day vulnerabilities and simple vulnerability screening techniques than they warrant. While zero-day vulnerabilities are essential, they are not the most pressing concern for most businesses.
Companies can identify real threats by using a risk-based approach to vulnerability management. This method ranks dangers according to how easily they can be exploited and used against the company. It enables the removal or implementation of safeguards for vulnerabilities that could be exploited by impending threats in the current IT environment.
Visualizing threats in a real-life exploitation index that maps how dangers apply in the company environment based on the application state is an intelligent approach. Preconditions exist for almost every exploit, limiting the applicability level and, as a result, the risk score or impact.
3. Develop Concept for Privileged Identity & Access Management
To avoid data leaks and breaches, it's vital to assign and manage access to firm data. Companies require a true privileged identity and access management strategy that includes the following elements: identity separation of duties, roles, and authorizations, dedicated secret access monitoring, particularly for customer environments, and direct integrations with the security monitoring platform.
For specialized security procedures, such as encryption, the division of duties, roles, and authorizations should be discussed. If all encryption keys are safely stored in hardware security modules, privileged people who have access to them or to that particular Key Management System cloud service should not have access to manage the systems.
4. Cloud Security Posture Management
Avoiding misconfigurations in the landscape and, if necessary, swiftly remediating them is one of the most significant security needs for the public cloud. Landscapes can be inadvertently exposed and susceptible as a result of misconfigurations. The sooner a misconfiguration is discovered, the better. This isn't simply about having the correct equipment. People, not tools, are responsible for solving issues.
Companies can discover misconfigurations early in the development and testing pipeline and during deployment and active central scanning by training their teams on cloud security posture management. It also allows businesses to rely less on default settings.
5. Automate Incident Responses
Early detection and resolution of incidents are essential. Furthermore, the root-cause investigation must be seamlessly incorporated into the security monitoring architecture. The analysis and response to problems can be sped up with automation. Playbooks and Runbooks reduce repetitions and provide quick remedial options. Keeping an eye on end-to-end security monitoring goes hand in hand with automating incident responses (tactic 1).
There is no efficiency without visibility, and there is no actual event response without visibility. Companies should retain their data available for historical correlation and detect slow attacks for at least one year when determining the monitoring scope. I also propose taking a hybrid or semi-automated approach to incident response, in which playbooks and runbooks are used to respond while security analysts make the final judgment swiftly.
Companies may build a sound security and risk management governance foundation to defend themselves in any cloud environment by following these five best practices. Remember that in cybersecurity and risk management, there is no such thing as a status quo.
As cyber thieves continue to hunt for gaps, security and risk management must be maintained regularly, much like gardening. A good safety and risk management governance structure will assist your organization in future-proof itself by allowing it to react to changes quickly.