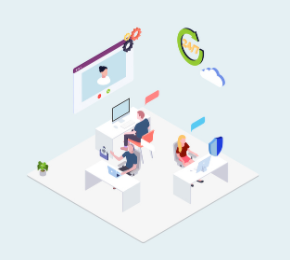 Digital voice assistants are quickly becoming a part of our lives. Amazon Alexa, Siri, Google Assistant, and China's Chumenwenwen and Xiaoice are just a few to mention. If you are curious about how Alexa will lead your business growth, this post is for you.
Managing Schedules
Staying on top of your schedule to make your business more efficient. Alexa will be an excellent choice for you! It can coordinate meetings, so you never miss your appointments. As a leader, you can always check the availability of individuals using contacts and syncing with Microsoft Outlook and Office 365, Google Calendar, and iCloud.
Managing Business Invoices
Do you know that Alexa can help you calculate factoring fees and tell you the amount you will get for your invoices within one easy way? You just need to tell Alexa the amount of your invoice and the factoring rate.
Organized Your Business Travel
Small business owners usually make their travel arrangements. Alexa can provide the entire itinerary, help business owners to make reservations, and reminds you what and when to pack. This includes details about your upcoming trips, checking your flight status, booking a rental car, and even checking your American Express loyalty points.
Sending Business SMS Texts
Using Alexa, you can send and read SMS text messages, make and answer phone calls, caller ID, get notifications, and launch apps on your mobile device and television. This is a really great skill for your external and internal business communication.
Calculating Your Business Taxes
This is a skill every small business can use. It helps small business owners quickly calculate the total price without having to hire a senior accountant. You can just ask Alexa to help you to figure all kinds of tax, including sales tax.
What are you still waiting for ? Go and install ALEXA ASAP!