XRCLOUD cloud servers' hardware devices can be adjusted quickly and easily, which is an important feature that virtual server on cloud is more flexible than physical server. This guide will show you how to upgrade an instance.
1. Check the instance that you want to upgrade, then click the "Shutdown" to shut down the instance.
2. Check the closed instance, then click the "more actions"-"Host Upgrade".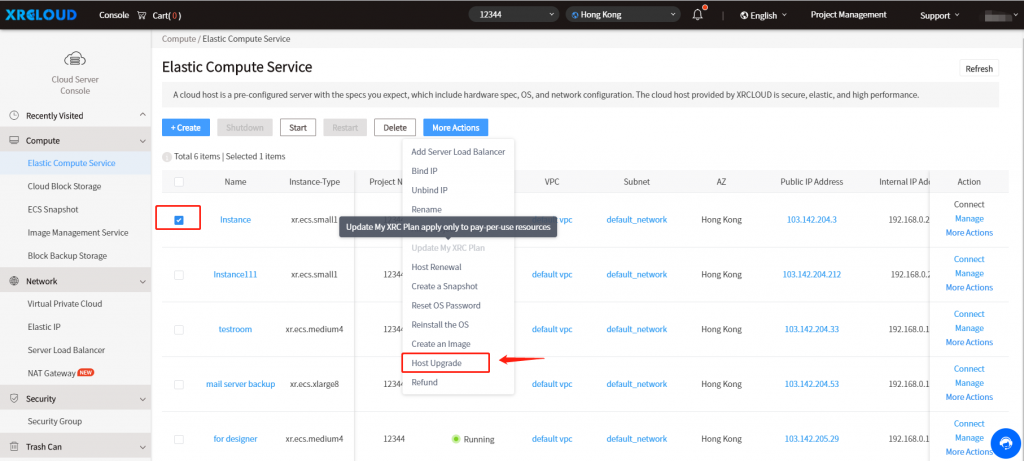 3. Select a higher configuration, then click the "Buy Now" to make a payment. Once the payment is completed, the upgrade configuration takes effect. Please note that if you upgrade the system volume, please refer to How to extent file system in Linux system and How to extend file system in Windows system.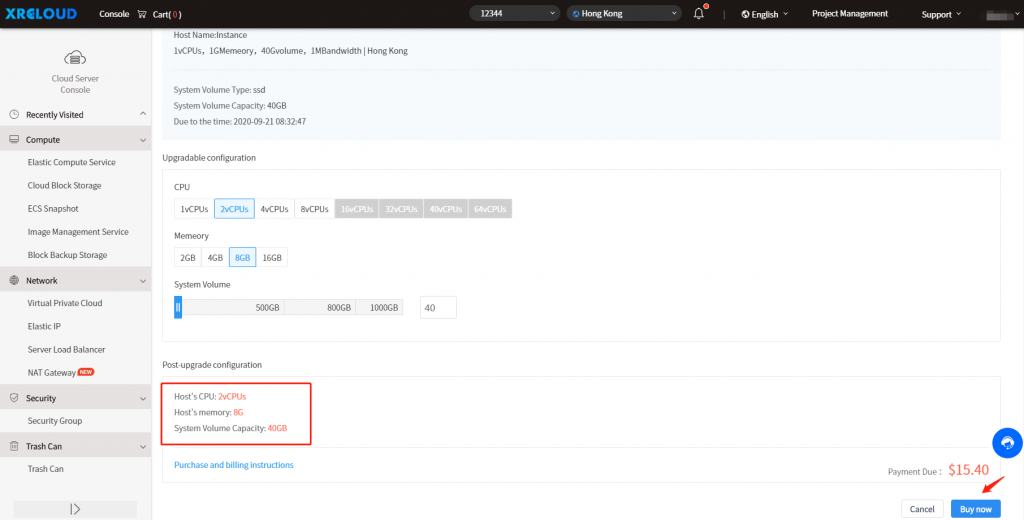 Next you should also read:
Cloud Server Reboot / Shutdown
Upgrade ECS bandwidth
Extend System Partition
If you have any questions, please contact us at [email protected] or submit a support case.